It's easy to explain why - What do you need administrative rights to prevent from sleeping, standby on Windows 11, 10, ... etc. or MS Server OS!


Very rarely needed (only in the please sleep mode)!

In Don't Sleep mode, these are not required, only in "Please sleep" mode, so that if an administrative program is running, the buttons and mouse movements are also recognized, but will try to improve this!

It is the access rights!

This is security in Windows 10 and 8.1 (UI privilege isolation). This prevents lower-level processes from sending queries to higher-level processes, in which Don't Sleep cannot make mouse and keyboard queries if there is an administrative program in the foreground!

Read more  about Windows Integrity Mechanism Design !

Is like in the Quad Explorer: ►► No drag and drop to Explorer in admin mode! !



(Image-1) Why administrative rights to prevent sleep mode, standby?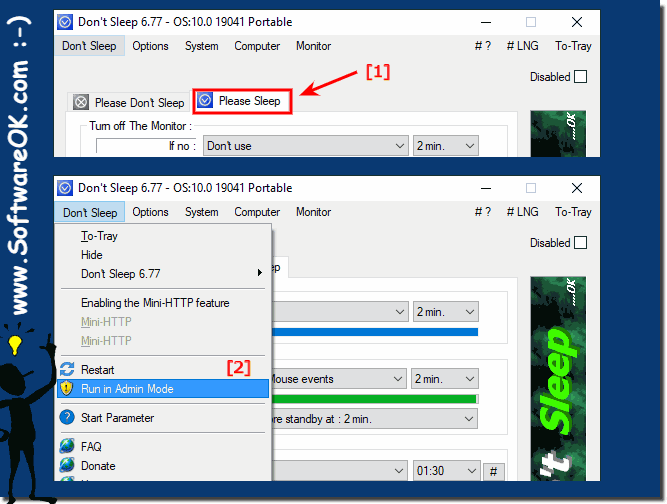 FAQ 20: Updated on: 23 May 2022 15:10