It is easy to display the available WiFi networks on the new MS Windows 11 operating system!
WLAN networks are very popular because of the practical connection without a network cable, including under Windows 11!
Contents:
1.) Show WLAN networks on Windows 11!
1. Open the
Windows 11 settings
(keyboard shortcut
Windows + i
)  
2. Point: 
Network & Internet
3. Sub-point: 
Wi-Fi
4. Then simply click: 
Show available networks
(
... see Image-1 Point to 4
)
(Image-1) Show available WiFi networks on Windows 11!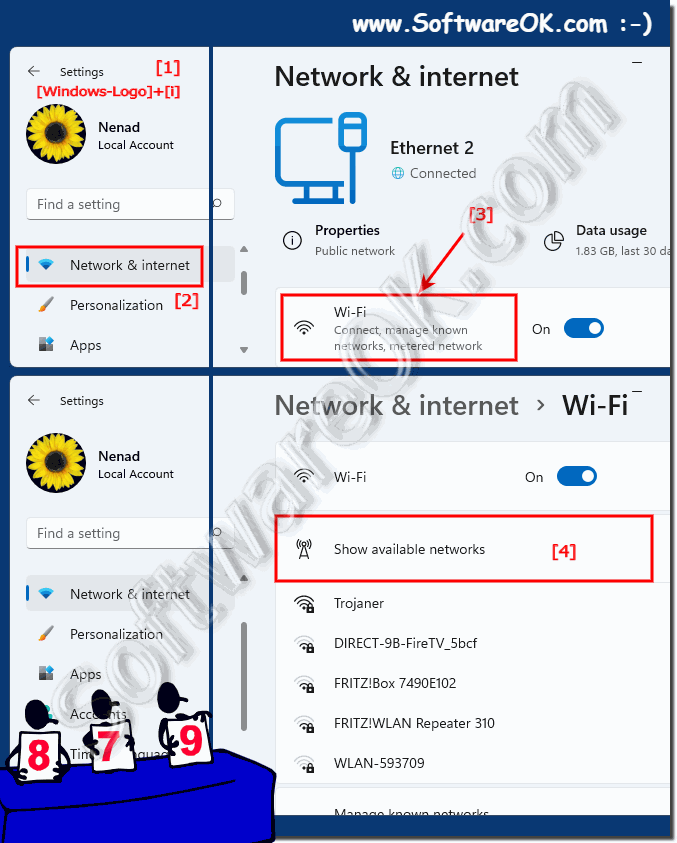 2.) More tips on WLAN, networks, ... and similar to Windows 11!
If the Windows 11 computer or laptop does not have built-in WiFi, a WiFi adapter is required to connect to the wireless network. Computers cannot connect to a wireless network without a Wi-Fi adapter!
More tips: