Nothing is easier than deleting the thumbs.db on Windows 10/11, here's the safest way!
This has been tested on all MS 10/11 Windows and successfully and successfully 
verified
, if necessary, restart the Windows operating system, please
perform a correct Windows restart
here
, it is also regardless of whether you delete Thumbs.db on a home Windows desktop computer, mobile on Tablet PC, Surface Pro / Go, or even as an administrator in a server room on the server operating system want to get rid of the Thumbs.db. 


1. Please simply start the MS-owned
Disk Cleanup Manager
, most quickly with the command 
cleanmgr
 from the
Windows-10 Run dialog
(shortcut Windows-Logo + R).
2. And choose unnecessary files and thumbnails!
(Image-1) Delete Thumbs.db on MD Windows 10!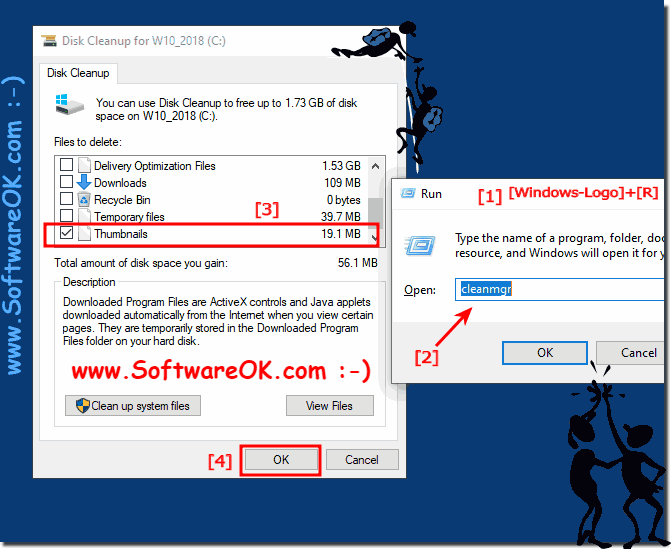 Info:
To speed up the display of thumbnails, the system uses a special cache file located in the hidden directory of the user profile.
In cases where the cache file is corrupted, the default for all or inappropriate thumbnails of your files is displayed in Windows Explorer, which makes it very difficult to find and open the correct user.
The blessing is, it is fixable.
The system can fix this by clearing the cache of thumbnails with a system tool.
After you review the video and do the same action from the movie, the corrupted cache file reappears in its original appearance.