Find defective or dead pixels on the monitor quickly on MS Windows 11, 10, ... !

Update on: 24 November 2022
Suitable for : Windows 11, Windows 10, 8.1, 7, ... , Server 2012-2019, 2022, x64, x32, x86

IsMyLcdOK is a small program but effective solution to easily check for dead/paralysed/stuck pixels on LCD monitors.


Many manufacturer's provide the highest industry standard dead pixel policy.

IsMyLcdOK does not have to be installed and can be executed easily from the desktop,
and can be carried on a small usb-stick or other memory device.

Testing for dead pixels is very simple ;) from the Category Test Tools for Windows

# Pixel Tester with different colors and gradient:

[1] = White Test
[2] = Black Test
[3] = Red Test
[4] = Green Test
[5] = Blue Test
[6] = Cyan Test
[7] = Purple Test
[8] = Yellow Test
[9] = Gradient horizontally
[0] = Vertical gradient
[F7] or [V] = Vertical lines
[F8] or [H] = Horizontal lines

# Small graphics stress test:

[F2] = BitBlt MB/sec. Test
[F3] = Paint Rectangles
[F4] = Paint Linies
[F5] = Endurance test

# Layout:

IsMyLcdOK is primarily designed to quickly become the main feature of the program and that is the search for dead or paralyzed pixels. It is a fairly simple and small test program that can be of great benefit to all PC users. This software requires no expertise in terms of monitors and LCD-s, nor any expertise in the field of screen technology. All PC users can benefit from IsMyLcdOK from the first second

# Usability:

When you start "IsMyLcdOK" for the first time on your PC, you will see a license on the screen. The program is of course free for all, the license info is only displayed the first time (per PC). IsMyLcdOK shows you without detours and immediately at program start all features and test options. However, these can also be called up at any time with the F1 key. From here, you have access to multiple tests that depict colors, gradients, and lines that help ti locate dead or paralyzed pixels. From version 1.01 I added a little "Paint Stress". This will put your LCD under stress simply by the F2 key. You can quit the program at any time with the ESC key.




# IsMyLcdOK Versions History


New in version 5.32 // 24 November 2022
Verification and testing of the Pixeltester APP on Windows 11 22H2
General corrections and small fine adjustments in IsMyLcdOK



New in version 5.15 // 31 August 2022
Important adjustments in the Pixel Tester Tool for older MS Windows NT operating systems
Small corrections Update of the language files



New in version 5.01 // 22 June 2022
Improvements when used on dual screen monitors for all MS Windows operating systems
Important update of the language files in the pixel tester



New in version 4.88 // 12 February 2022
General fine-tuning and general optimization on Windows 11
Update of language files in screen tester for all MS Windows OS



New in version 4.77 // 26 October 2021
Bug fix: Multi-monitor start / test under Windows 10 and 11
Extensive test on the new MS Windows 11 OS




... complete Versions History




# IsMyLcdOK is multilingual and a popular program worldwide:

Program Keys:

# Employment!
The Pixel tester is Suitable for :Windows 11, Windows 10, Windows 10 Pro, Windows 10 Enterprise, Windows 10 Home, Windows 8.1, Windows 8.1 Enterprise and Pro, Windows 8, Windows 8 Enterprise and Pro, Windows 7, Windows 7 Enterprise, Windows 7 Home Basic, Windows 7 Home Premium + Professional, Windows 7 Starter + Ultimate, , X64, x86 and x32 all Windows, MS Windows Server 2019, 2016,2012, .



Listed on:


lifehacker.com // softpedia.com // download3k.com // ... and mutch more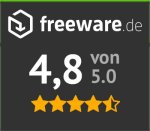 * Find defective or dead pixels on the monitor quickly on MS Windows 11, 10, ... !
---
Thanks+