Why only cmd.exe just use the improved Windows Command Prompt Command Prompt!
Anyone who uses cmd.exe on a Windows desktop PC, tablet, Surface Pro / Go, or even admin at the server operating system command prompt may be the majority of Windows users, as well as those who most likely do and notice this regularly not all standard operations can be done directly through the graphical user interface of Windows, can use the 
ColorConsole
!
ColorConsole
 is a portable alternative to the Windows tool cmd.exe, which you can run directly after unpacking on your system.
It does not replace the standard Windows command-line tool, it just gives you an improved user interface that you can do instead of the original program.


(Image-1) The alternative cmd.exe for all Windows OS!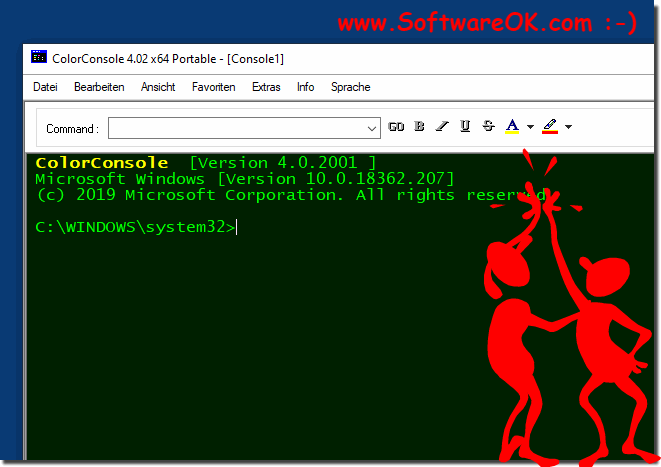 Info:
If you have ever used the console before, you may have noticed that its black and white surface and somewhat bizarre handling make it look like a relic from the past.
It really makes very good sense to use this improved cmd.exe with more functionality, whether in the new MS Windows OS, or on any of the following operating systems: --- OS_Windows6 --- it has been tested and successfully verified at all
.