Open all apps folder or delete APP folders in Windows 10 and 11 , the solution is not so simple to find, but also not impossible!
Info:
You need System access and admin privileges! Solution is also to cleaning up
DriverStore/FileRepository
Folder and for the extrem large 
WindowsUpdate.log
 file!  
Everyone knows the ► 
Regular Windows 10 Uninstall Feature
 but for this, you need a file manager that can be started in administrative and system privileges! For this case in Windows 10 is 
the Quad-File-Explorer
ideal.
1.) Deleting all APP folders under Windows 10 or 11! 
After you:  ... delete or uninstall apps in Windows 8.1 / 10 / 11 ! 

After downloading and installing Q-Dir, start the Quad Explorer in administrative mode!

1. Activate the system rights in the file manager

2. Open the app directory Path: 

C:\Program Files\WindowsApps

.

3. Now you can remove the unnecessary or uninstalled applications from the hard disk! 

( ... see Image-2 )



(Image-1) Windows 10 all apps folder!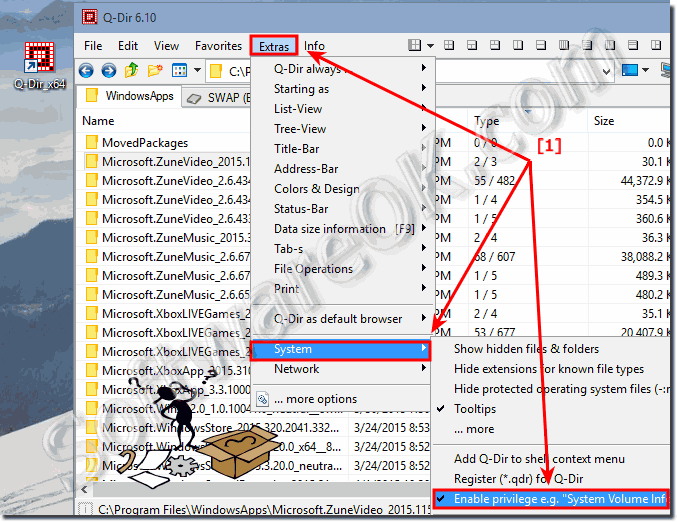 The contents of the folder can be manually deleted, but some of the files and folders cannot be deleted because they are currently being used by the Windows 10 operating system, you can skip them by clicking the appropriate button!
See also: ... Explorer as administrator in Win 8.1 and 8! 



(Image-2) Windows 10 apps folder delete files!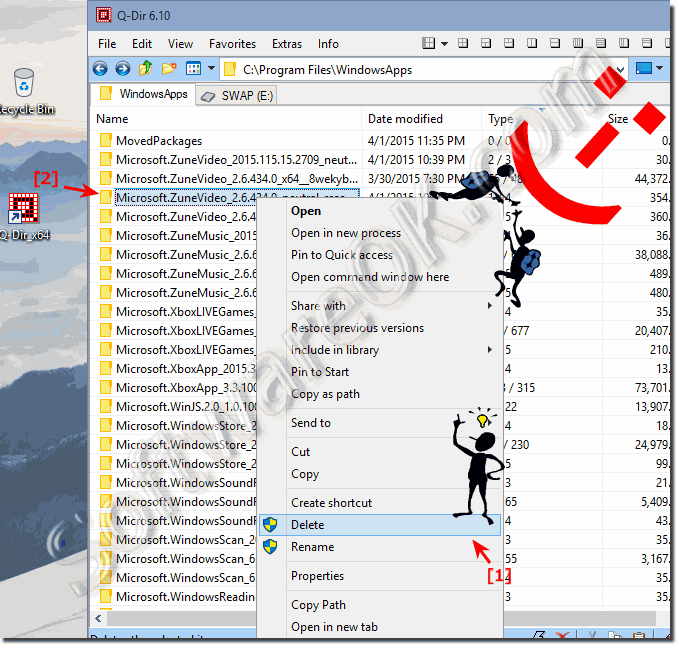 2.) What needs to be considered, what problems can arise? 
From Windows 10 with folder protection, this must be deactivated, or the W10 Defender completely. 

  
Or ► disable Defender for this action on Windows 10! 



See also:

 
► uninstall or delete Windows 8.1 / 10 Applications!
► how to find installed program files in windows 10 (uninstall)!
► Where is Send To folder in windows 10 



ATTENTION! Turn off the system rights (privileges), after processing the folder! It is not recommended to work with system privileges, because you can also delete items that should not be deleted. Or when creating new folders, other users do not have full access rights.

 


3.) What is the use of deleting all APPs?

The Windows 10 is then like a desktop system and is not unnecessarily burdened by the APPs, after cleaning it is comparable to an MS Server 2019 and is a pure desktop Windows OS.

You could also take the MS Server 2019, but this is a lot more expensive than the Windows 10 Home or Pro! You can also activate the ISS here under Windows 10 and use it as a web server!   

Tip: The solution is also suitable for C:/Windows/System32/DriverStore/FileRepository !   



FAQ 35: Updated on: 11 April 2022 04:26