The solution is simple to see your Windows 7 Edition and if it is x64 or x32(x86) e.g. 64 Bit or 32 Bit OS! 



To see the Windows-7 please Run the Command control.exe /name Microsoft.System via Windows-7 Run Dialog
(... see Image-1 Arrow-1) to see if your Windows-7 is x64 or x32 (... see Image-1 Arrow-2)

PS:
x64 = 64 Bit
x32 = 32 Bit = x86

To start the Windows-7 Run-Dialog use the keyboard shortcut Windows-Logo+R!
the System Icon can you also find in Windows-7 Control-Panel!



(Image-1) Is my Windows-7 x64 or x32!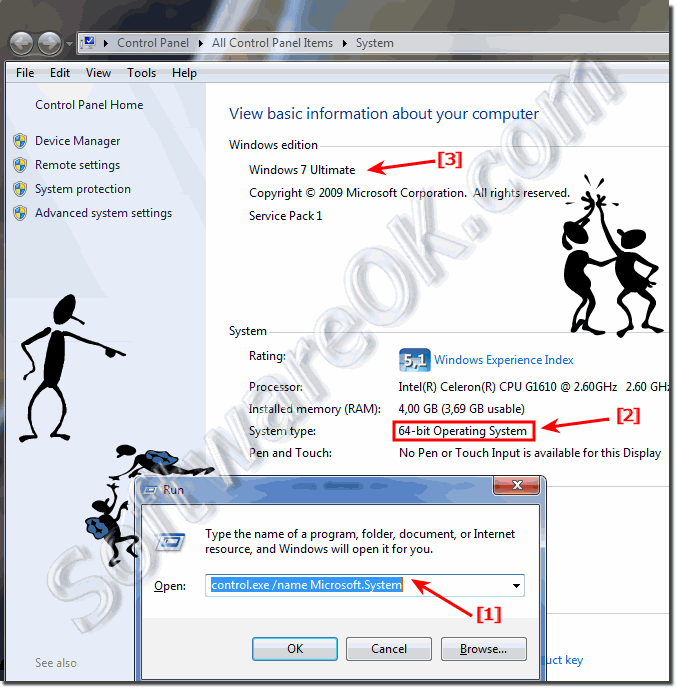 FAQ 86: Updated on: March 22th 2014 21:01