If you have problems with the double-click speed in Windows 10, these can be resolved pretty quickly, this solution is also for Windows 8.1 and Windows-7!


If you want to change the Mouse double click settings, please open the Mouse Properties in Windows 10.

The simplest  way is, over the Command:  control.exe /name Microsoft.Mouse. 

Start the Windows 10 Run Dialog via Windows-Logo+R keyboard shortcut and enter the command control.exe /name Microsoft.Mouse or 

main.cpl

.

Please select the Tab

Buttons

and customize the Mouse double click speed!

(... see Image-1 Arrow 1 to 4)

See also: navigation click sound in Windows 10 ||  ... auto hide mouse cursor || ... disable Window Shadow || 



(Image-1) Windows-10 mouse double-click problem!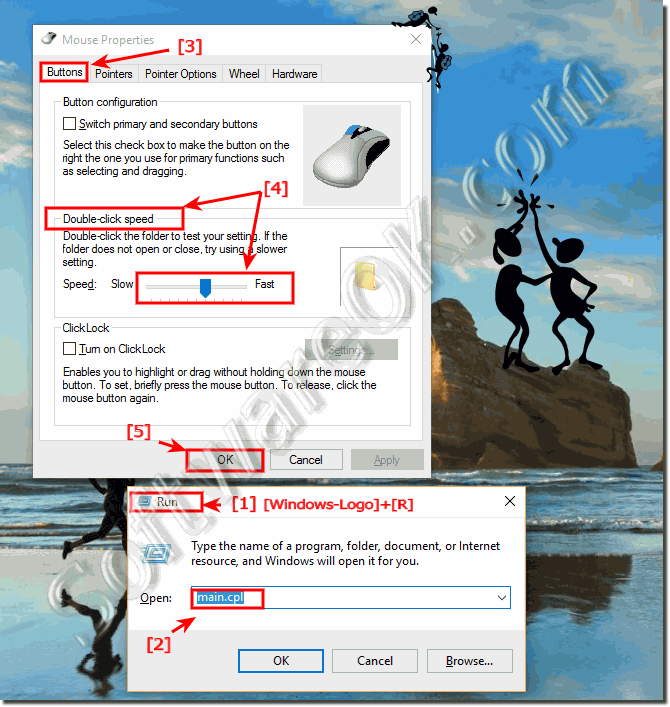 FAQ 134: Updated on: April 30th 2018 16:40