With older scanners, which scan for example not in Din A4 range, it is difficult to reach the scan area or page size of the PDF DIN A4!


For this reason, you can make the following settings in WinScan2PDF:



Menu ► Options ► PDF ► change to A4


This is then the page size of the output PDF file.
and
Menu ► Options ► Picture ► Crop to the page
This option cuts off the excess area

If you enlarge the WinScan2PDF window, you can see the cut in the preview ;-) 
The whole thing is possible from version 3.77!

Please use ... always the latest version of WinScan2PDF! 



(Image-1) Scanning area or page size as DIN A4 to PDF!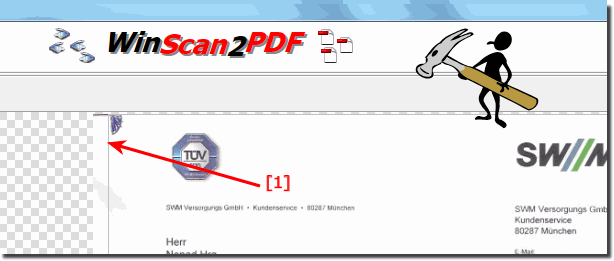 FAQ 13: Updated on: 19 December 2017 19:38