It's easy to
create horizontal lines

in Microsoft Word by using the Auto Format feature!



It is very convenient to split sections of a document by entering single characters.

There are other more time consuming methods.

Instead, use the suggested ways in which you can insert different styles of a horizontal row in Microsoft Word.






### + [Enter], *** + [Enter], === + [Enter], ... + Enter, etc. ...
Single line: three hyphens (---)
Simple double line: three equal signs (===)
Broken / dotted line: three stars (***)
Single-line bold: three underline icons (___)
Wavy line: Three (~~~)
Threefold line with thick center: Three pound signs (###)


(Image-1) Shortcut to create horizontal line in Microsoft Word example!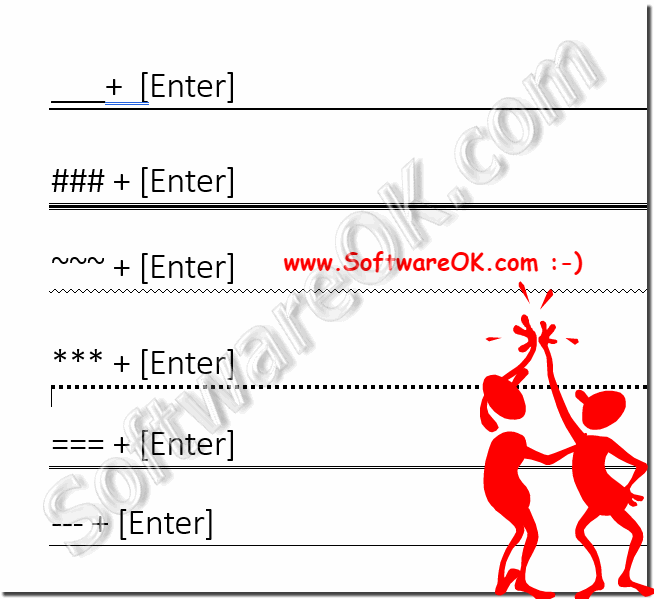 If you enter three characters and do not automatically change the Enter key to a horizontal line, AutoFormat may need to be activated. Complete the following steps to enable AutoFormat



FAQ 18: Updated on: 4 September 2022 19:25