As in the MS-Explorer, you can also change the path in the address bar or copy it in the Quad Explorer!
Content:
1.) The Modern address bar and the directory path
With 1 time F4 the address bar tree appears. 
With 2 times F4 the edit field of the address bar is focussed. 
(Picture-1) Change the path in new address bar or copy!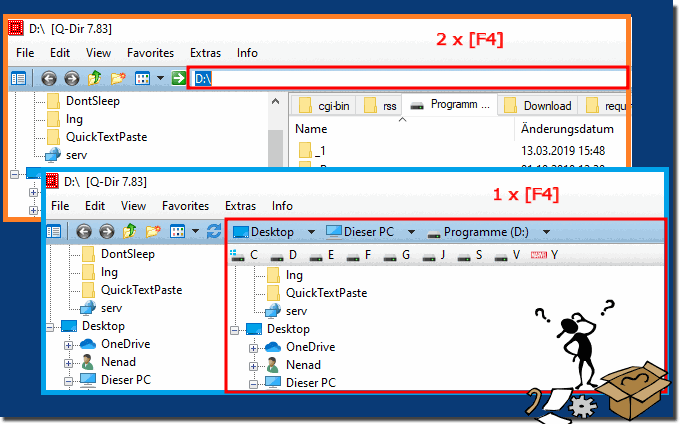 2.) The directory path in the classic address bar in the XP look!
When you press F4, the classic selection of directories will work out and you can immediately work, copy, modify, or copy paste actions in the edit box, which is very convenient.     
(Picture-2) Change the path in the classical address bar or copy it!