If you want to see a tree view in any Explorer address bar, not just on Windows 11, 10, ...!
This is easy in the 
Quad-Directory Explorer Q-Dir
, and you can customize the address of each File Explorer without sacrificing functionality!  
From the main menu ► Extras► Address bar ► Modern address bar (like Vista). 
(
... see picture-1
)
(Image-1) Tree view in each of the Explorer's address bars even under Windows 10!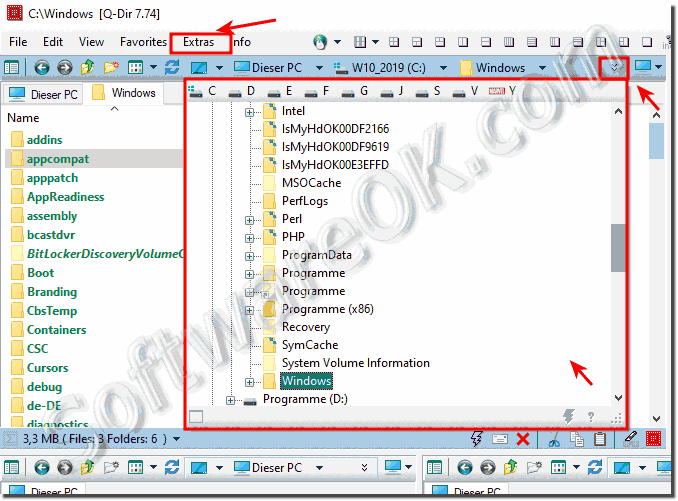 A tree view also known as a directory tree in any of the explorer address bar is very handy, not just under Windows 10, you can easily use this simple and fast "directory structure in any Explorer address bar" even on older versions of Microsoft's Windows operating systems, no matter if it's one Windows Desktop, Tablet, Surface Pro / Go, or even a server operating system.