If you want start the Google chrome browser to run on Windows 8.1 or 10 in the Metro APP mode  or switch from Metro to desktop mode, the solution is very easy!


Start your

chrome

Internet browser normal in the desktop mode, then go to properties.

Here you simply choose the option if you want to change "Relaunch Chrome in Windows-8 modet"
(... see Image-1)

But when you don't want start the Google Chrome in Windows 8.1 METRO mode! 

Again go to properties of the chrome browser and switch back on "Restart chrome on the desktop".
(... see Image-2)

IMPORTANT: The chrome browser remembers the setting actual settings and then always starts in the Metro or Windows 8.1 desktop mode!



(Image-1) Start Google chrome in the Windows Metro Mode!

(Image-2) Start Google chrome in the Windows Desktop Mode!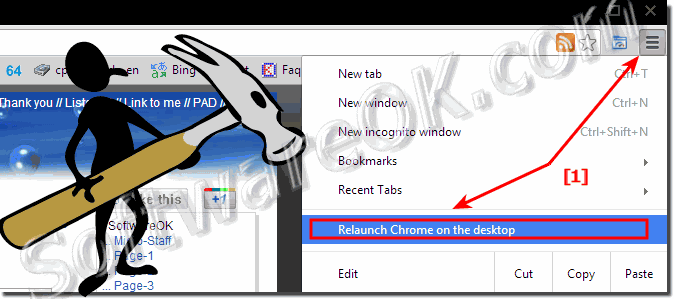 FAQ 190: Updated on: 21 July 2019 07:02