It is quite easy to start the Windows Scan Assistant directly in a folder in order to also save the scanned documents directly in this directory!
1.) Starting the Windows Scan Assistant! 

1. Start as always ►►  ... the Quad Explorer on MS Windows OS

2. Open the folder in which the scanned documents are to be saved 

3. And go to File  ► Tools  on Scan

4. Assign a name for the scan job ( file extension is not required)

5. And start the scan job, the documents are saved directly in the folder

(... see Image-1 Point 1 to 5)




(Image-1) Start the scan assistant directly in a folder!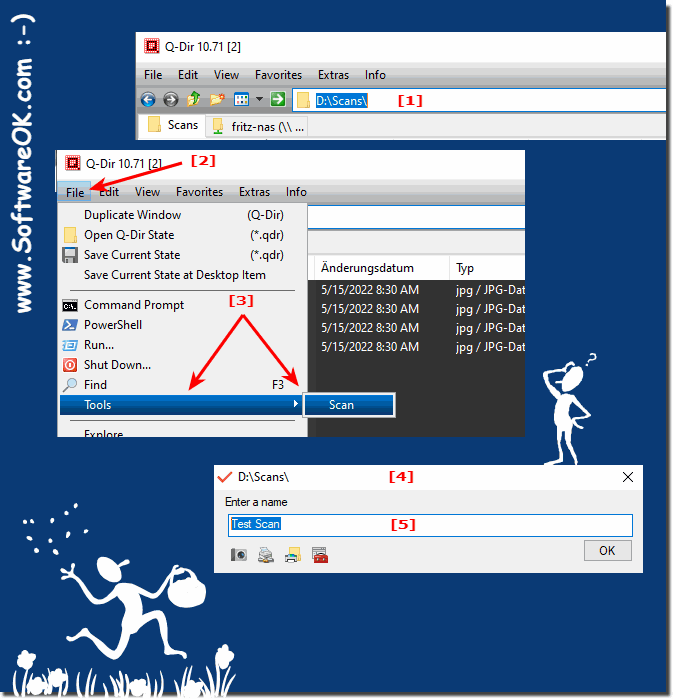 2.) Why a scan function in the file manager!

FAQ 140: Updated on: 18 May 2022 19:15