You want to clean up spam or trash quickly and not delete every email in Outlook individually!

1. Please start the Microsoft Outlook in your Office package
2. Right-click, for example, on the "Trash" folder
3. And now just clean up the "Trash" folder
(
... see Image-1 Point 1 and 2
)
PS:
All messages in the Outlook folder are deleted at once, if it is not the trash, the emails end up in the first Trash, so first clean up other folders and finally the trash!    
(Image-1) Delete all emails at once in Outlook!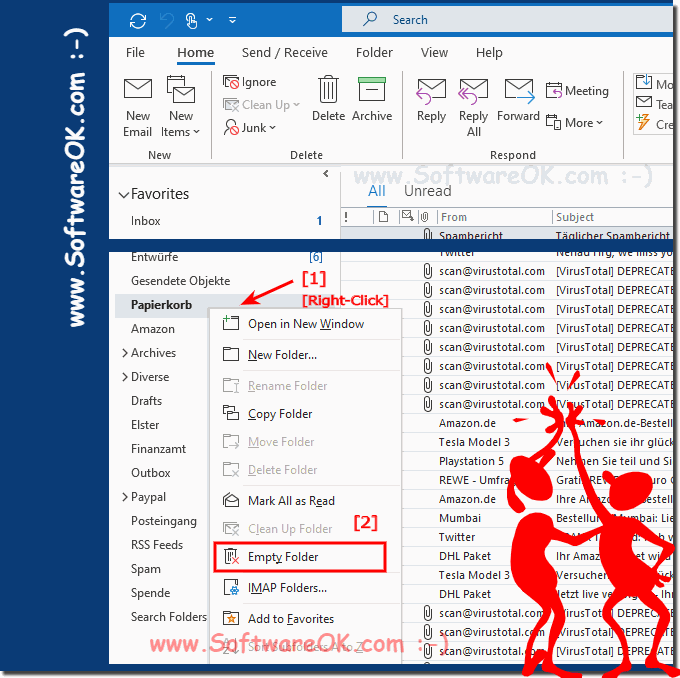 FAQ 49: Updated on: 11 May 2021 14:08