It is often the case that you only need
certain file types or file extensions for the printout

, in Directory Print OK it is very easy!



1.) Activate folder contents before printing according to file types or endings!
This is possible by activating the file filter in the folder contents expression (... see Image-1)



(Image-1) filter certain file types in the folder before print!


2.) Exclude files and filter data plus group!

In the filter field you can enter the file types to be filtered

Excluding files is also possible. 

A grouping of the filtered data / files can be activated or deactivated!




(Image-2) include filters and exclude filters of files plus grouping!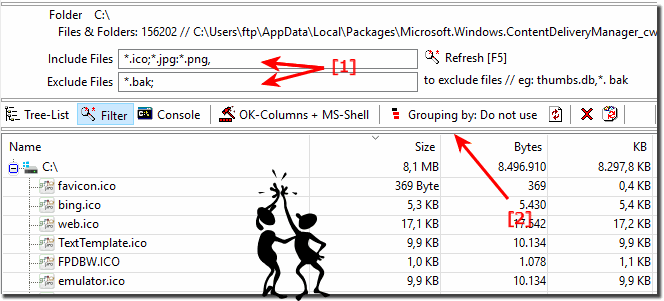 3.) Print Only Folder Structure and exclude hidden Files and Folders!


You can switch in DirPrintOK so that only the folder structure and optionally Hidden files and folders will be displayed. (... see Image-3 Point 1 and 2)



(Image-3) Print only the folder structure and include hidden!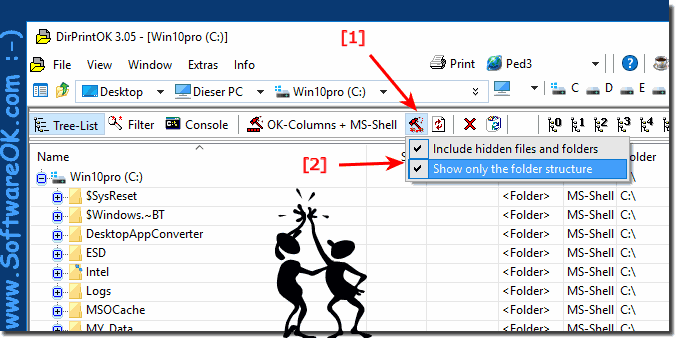 FAQ 3: Updated on: 19 June 2021 02:40