One can clean up the Recycle Bin at any time, but when should one empty the MS Windows OS Recycle Bin!


Contents:



1.) The right time to empty the trash!
You should only empty the recycle bin when you are sure that the deleted data is not needed. Or just delete old recycle bin files and folders! 

1. Simply open the recycle bin 

2. Sort by "Deleted on" 

3. Mark the oldest "Deleted on" date (data) and press the removed button



(Image-1) When should I empty the trash?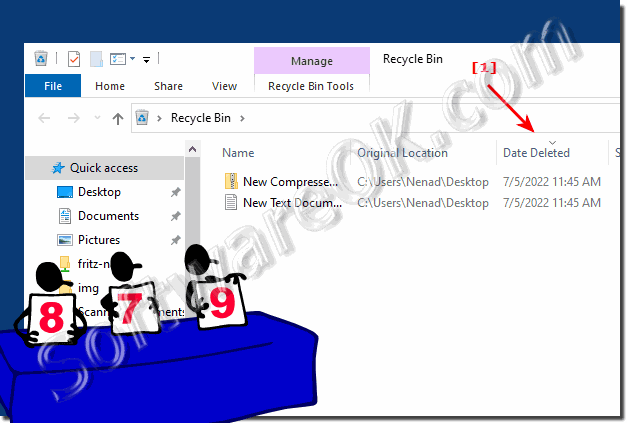 2.) More tips on Windows recycle bin and ... so!
The recycle bin is not only important on Windows, but on many other desktop and/or server operating systems, it is an important part of the deletion hierarchy when it comes to removing various files from the system in two steps. So, it is all the more important to keep an eye on the recycle bin. Here you will find further links and tips on the topic of deletion and Co. that can help you!









FAQ 5: Updated on: 5 July 2022 09:46