The solution is simple to disable Window Shadows in Windows 10 for APPs and Desktop Programs!
1.) Disable / Enable Windows shadows in Windows-10!
Please start Advanced System Properties in Windows 10

1. Windows-Logo + R Keyboard Shortcut and the command

sysdm.cpl

 

2. select the Tab Advanced.

3. Select Performance Options via Performance Settings Button

4. And disable the checkbox "Show shadows under Windows"

(... see Image-1 Point 1  to 6)

See also: ► ... auto hide mouse cursor ► ... Desktop Shortcut for Run-Command




(Image-1) Disable Windows Shadows in Windows 10!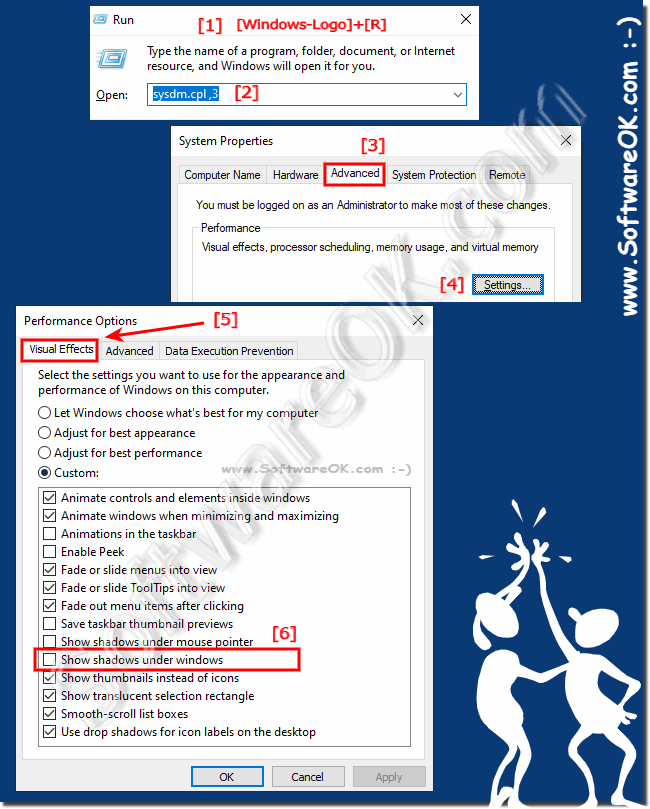 In addition to some important innovations in Windows 10 and the series of visual changes, the user can make some changes to the Windows user interface, even if it has been on the market for a long time. But some changes to Windows 10 may be something for the long-time operating system users, too much of a good thing. Like the large shadow of the windows, that's one of the visual changes that cast everything in the shadows as a shadow effect for desktop applications.





Select the settings you want to use for the appearance and performance of Windows-10 on this computer.

2.) Windows without the drop shadows! 
The drop shadows will immediately be removed. (... see Image-2)



1. Shadow

2. No Shadow




(Image-2) Notepad without the drop shadows!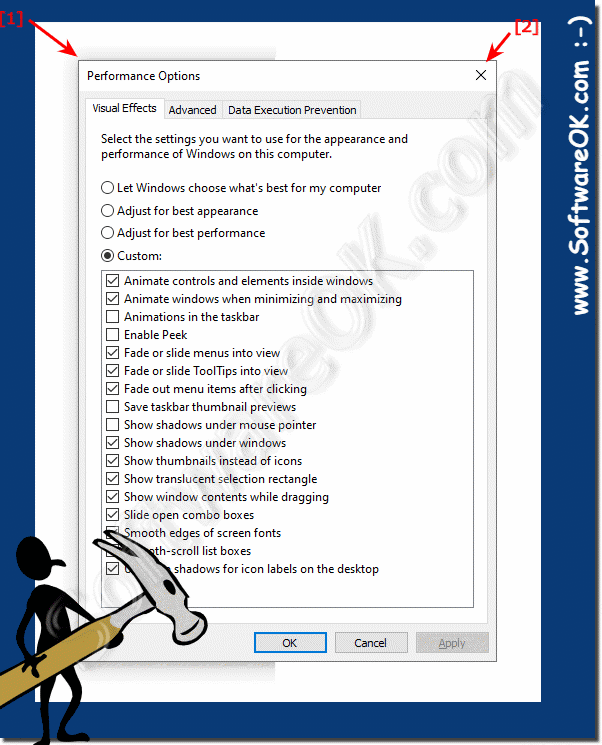 The result is that the windows no longer have shadows and open faster, The Windows 10 shadows are really big, relatively dark and almost overwhelming and can be annoying in an increasingly flattening digital world. But Windows 10 is far from complete, and Microsoft will make many changes to functionality and design. This may include reducing the shadow effect as one of these future auto updates. However, if today you don't want to tolerate the shadows present in Windows 10 until Microsoft changes them, you can turn them off with a quick dip in Windows visual settings as described here! 



FAQ 7: Updated on: 25 August 2023 11:39