To
show Window Title e.g. Program Name

in Windows 10 Task-Bar and not only the Program-Icons (Symbols)!

PS: Is not possible on MS Window 11 Home and Pro!



See also: 
►... remove search the web box from Windows Taskbar ►... disable preview in the Taskbar of Windows 10 

1.) Show Window Title / Caption in the Taskbar on Windows-10!
1. Quite simply the keyboard shortcut [Windows logo] + [I]  Use and enter the text "taskbar",

2. open the "taskbar settings", scroll down to point "Use small taskbar buttons" 

 


See also: ► ... Help, my Windows 10 taskbar is getting full quickly, what can I do?




(Image-1) Show Program Name in Task-Bar!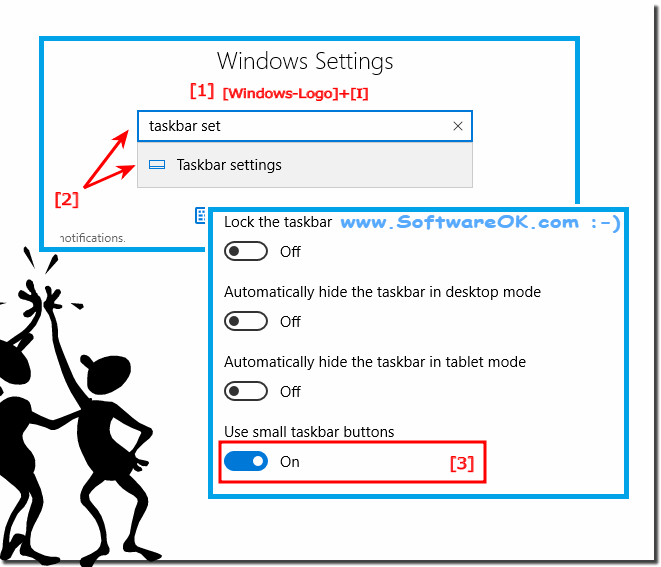 2.) Show the Path-Name in the explorer caption bar!
It is easy to see the full folder path in ms-file-explorer title bar ergo caption on Windows-10, for example, for a better recognize of the current directory in explorer!

 

Please start the MS-Explorer Windows-Logo+E select the Tab View open the Folder options. 

 

And activate the option "Display the full path in title bar". 

(... see Image-2 Point 1 to 6)
 


(Image-2) Display Full-Path in the Title-Bar!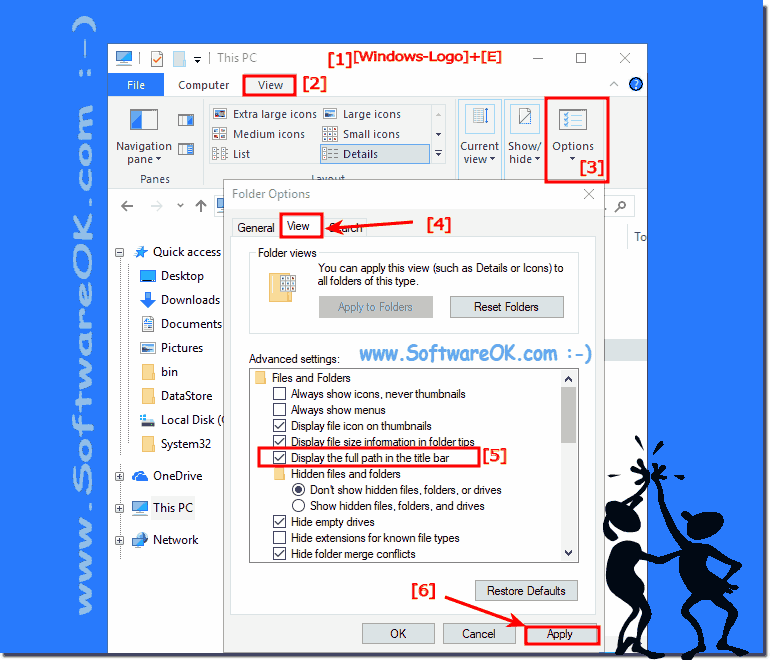 Info:
How to show Program Name in new Windows 10 in the Task-Bar is the Question of many Window User and hear is the answer for this very important Question, before customize Microsoft's best Windows operating system task bar ever on your personal computer system Whatever it is Windows 10 or Windows Web Server 2016 and 2012!   
3.) Old Solution: Show Window Title / Caption in the Taskbar on Windows-10!
If you want to show the Window-Title (Caption) in the Windows-10 Taskbar (Toolbar) please do right mouse click on an empty space on the Windows 10 Taskbar, and switch the Taskbar Buttons settings to never combine! 
(... see Image-3 Arrow 1 to 3)




(Image-3) Show Window-Title in Windows 10 Taskbar!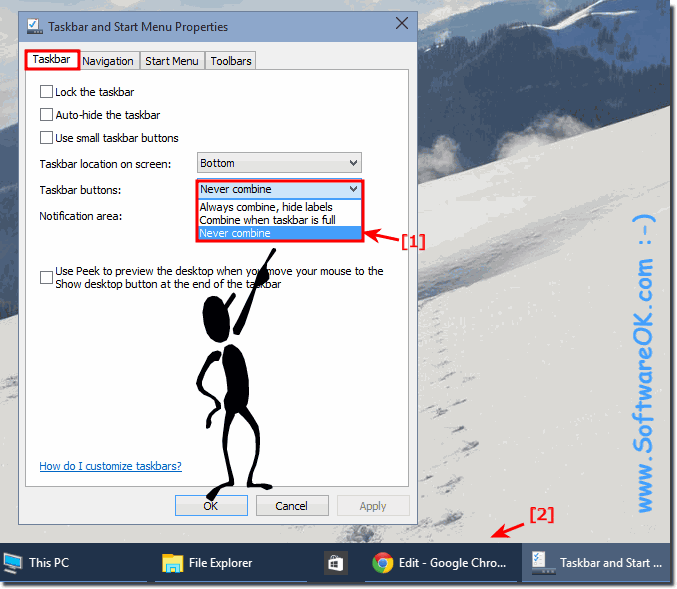 You can also pin a program by dragging the program's shortcut from the desktop or Start menu to the windows-10 taskbar. Additionally, if you drag the shortcut of a file, folder, or website to the taskbar, and the associated program isn't already pinned there, then that program is pinned to the windows-10 taskbar and the item is pinned to the program's Jump List for windows-10.










4.) ... More tips on the taskbar and Co. on MS Windows OS!
Different from the stripped down Windows 11 taskbar, the taskbar in Windows 10 is very convenient and has many options. Using the bar sensibly is even more important if you want to work effectively with windows. Here you will find more tips about the Windows 10 taskbar that you might find helpful. Just click through and find out maybe you will find something interesting or new






FAQ 39: Updated on: 25 August 2023 12:08