Many windows user dont want work with Microsoft live id on windows 10, it is very easy to switch from Microsoft  account to Local Account!


Please use the Keyboard Shortcut Windows-Logo + I and click on Accounts,
in Windows-10 Accounts settings click the Text "Disconnect my Microsoft account"

If you want to connect from local account to Microsoft account on your Windows 10, repeat the process and click the text connect to My Microsoft account.(... see Image-1)

See also: ... auto login windows 10 without password!



(Image-1) Switch from live id to local account on Windows-10!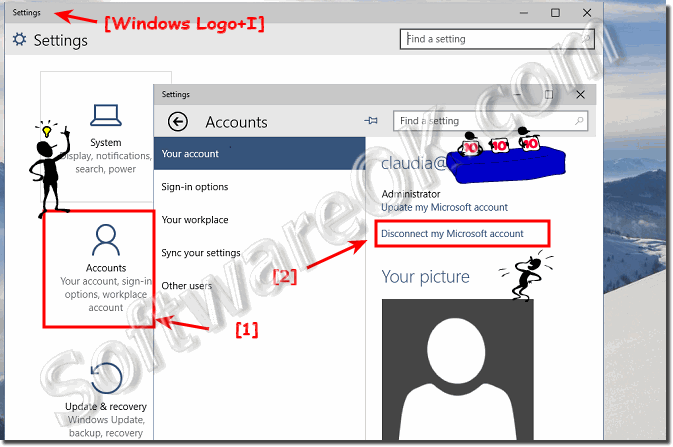 FAQ 20: Updated on: June 23th 2015 22:29