Many Internet users ask themselves which browser to use, which browser is the best, worst and which is the fastest!
Preface:
Which browser you use is a free decision
, which experience shows you should make, if you only use one, you only have one experience, meanwhile the browsers are technically the same in terms of performance, so that it is easy to decide freely ! All browsers offer good protection and the "anti-fours program" is much more in demand, as is always the latest Windows, MAC-OS, Linux, ... All browsers are almost equally fast and can be expanded with apps. 
► 
Market shares and browser statistics
 are helpful, but individual needs are not statistics! 
1.) How many internet browsers should I use?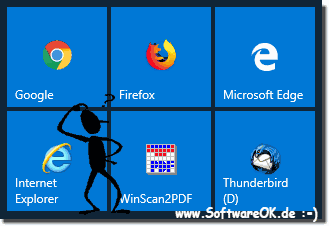 Many pages on the Internet are very complex, if a page with a specific error occurs, you are stuck with a browser. You may try another browser, Firefox, Edge, Chrome, Internet Explorer, Opera, etc.

I think today you should have at least three Internet browsers, just for data protection reasons and privacy, never forget is very important. I use five pieces alternately, with a few preferences and simply out of curiosity and for testing.



2.) More information on data protection and privacy / spying / HTTPS!
It is also the case that all the browser extensions also log everything and, as a major security gap, they are not deactivated in the SSL / HTTPS area, so banking is insecure and other private data.

Therefore possibly a browser without addons, Java and AKTIVE-X.

PS: If you really want to use IE, you should use version 11 and deactivate AKTIVE-X in any case! 



PS:

Online banking should also work without Java Script and, if your bank does not support it, support should point out these serious deficiencies on every Internet browser. You are always happy when attentive online banking customers discover security gaps or technical defects in order to guarantee you the best service and the safest online banking experience 






3.) Which is the best, worst, fastest internet browser?
At the moment the Edge is really the fastest, but not the most stable, Firefox is definitely a good choice, Chrome can also be used without problems, but please never use just one browser!


I have had Firefox Quantum for 2 weeks ( ... see Image-3 ), it makes a pretty good impression and will soon be available as a portable version! I'm in the beta tester channel ;-), you can see that on the screenshot. 

The Google Chrome also has a quick start and works flawlessly!




Info:

You should take the time and just do a test surfing at all of them, usually after 1-2 hours you have the tricks out, unlike in the past you clone each other and become more and more similar, so that you can use all of them in parallel as long as you have free SSD storage!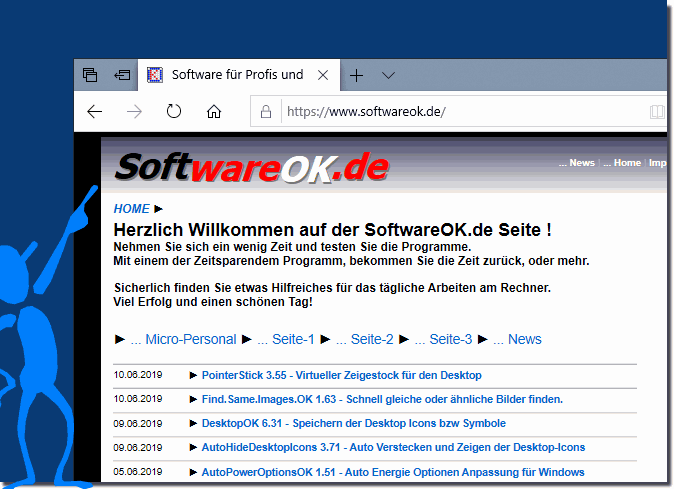 (Image-3) The Firefox Quantum Browser!


4.) Attention with SSL and addons / browser extensions!




It should be noted that there are very many programs that have AddOns, known as extensions, which only aim to spy on their behavior. Particular care should be taken with the program with extensions. 

They even have access to password-protected pages (https / ssl) and thus also have access to your online banking and passwords. 



Unfortunately, this security vulnerability is not pointed out to ssl!

  

Further information:
►  https://www.netzsieger.de/ratgeber/adblock-deaktivieren-und-entfernen !
►  https://support.google.com/chrome_webstore/answer/2664769?hl=de

FAQ 54: Updated on: 28 August 2023 07:08