If Quad-Directory-Explorer  is already open and a program wants to open a folder, I want it to open a tab rather than have another Q-Dir window.


Is for Q-Dir on Windows 11, 10, ... Desktop or all other Microsoft  Server Operating System!





1.) One instance or not option!
1.  Please always use  ►.... the newest and latest version of Quad-File-Explorer Q-Dir

2, Activate this option, via menu, extras "Q-Dir as default browser",

3. Open in New Tab, in the running instance 

(... see Image-1 Arrow-1)





Image-1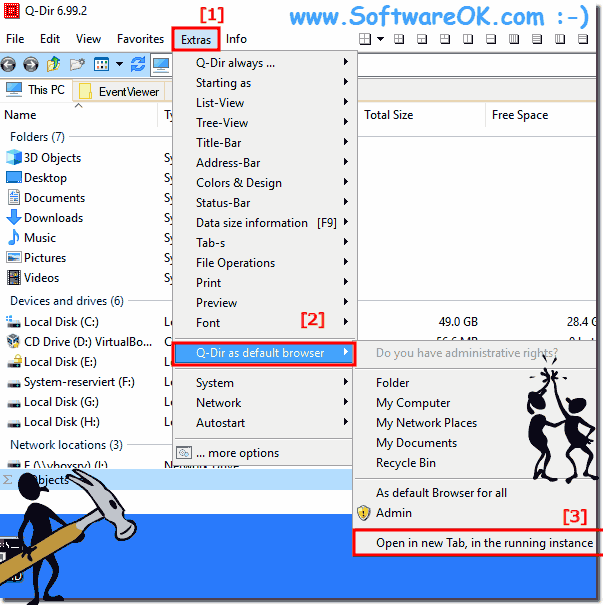 Only one instance of Q-Dir and new tab open explorer!

2.) Some other similar tips!
FAQ 89: Updated on: 25 June 2022 15:36