Cortana is an assistant on new Microsoft operating systems and can be compared to assistants such as Apple Siri, Google Assistant, Amazon Alexa and Samsung Bixby.



Content:




Can set reminders, recognize natural voice without using a keyboard and answer questions using information from the Bing search engine, which is very convenient.



1.) About Cortana and what it can do!
Cortana the multilingual talent!


Cortana is currently available in English, Portuguese, French, German, Italian, Spanish, Chinese and Japanese (addendum: meanwhile even more ~ ​​40 languages), depending on the software platform and the region in which it is currently being used.


Cortana the multi-platform talent!


In 2015, Microsoft released the unique Cortana to other devices, such as mobile platforms, in response to the iPad and iPhone. Yes, even on the rival system Android, and an iOS version for Apple's products.


Cortana helps make the market more interesting for users!


It is also part of the universal operating system, from Windows 10 Creators updates and on Xbox One, the availability of Cortana for Windows 10 desktops and mobile devices can be seen as part of the
merging of Windows Phone into the new operating system, which will be very cost-saving in the future and a huge opportunity to mix up the mobile and smartphone area and probably to distribute the market, which is currently largely dominated by Android. 
 

Cortana is a sensible use / investment by MS to reveal or open up other options and options for the user in the future!



Cortana Windows 10 settings: ( ... see Image-1, Items 1 to 3 )



(Image-3) Cortana on Windows 10!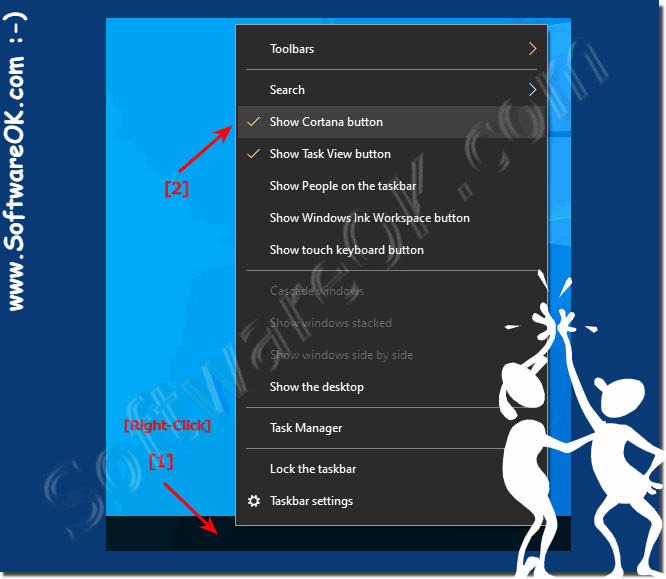 2.) How can the part (Cortana) deactivate?
1. Windows + I key 

2. Enter "Cortana" 

3. and deactivate all options 


( ... see Image-2 points 1 to 3 )


 

(Image-2) Turn Off The Cortana, dusable, enable!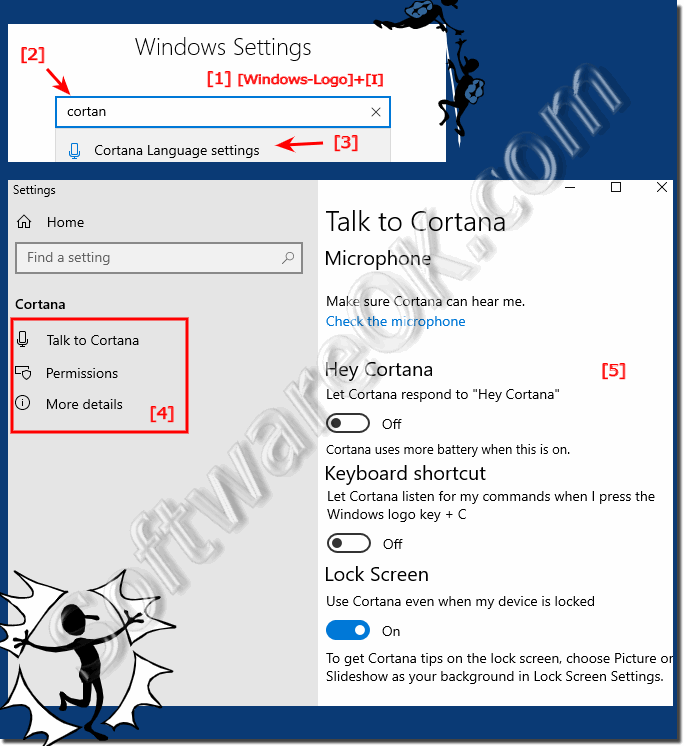 FAQ 93: Updated on: 2 September 2023 08:02