LED, short for light-emitting diode, is a semiconductor that lights up when an electrical charge passes through it!



LED comes from English and stands for

L

ight-

E

mitting-

D

iode to German "Licht Emittierende Diode" 




LEDs are usually

green, yellow, or red

, but they can have a choice of other colors as they have become popular with lighting over time. An LED is no longer used in a computer or other electronic device!



The keyboard light emitting diode or LED as an example!


LEDs are, for example, the LED status indicators on your keyboard for Num Lock, Caps Lock and Roles, as shown in the illustration. The often blue or green LED on the keyboard indicates that Num Lock is activated. However, since the Caps Lock and Scroll Lock LEDs are not on, it means they are not on. The location of these indicators depends on the keyboard manufacturer. Most of the time, they're located in the top center or top right of the keyboard.

However, there are thousands of different light emitting diodes that are also used in Led TV !




(Image-1) LED on the keyboard!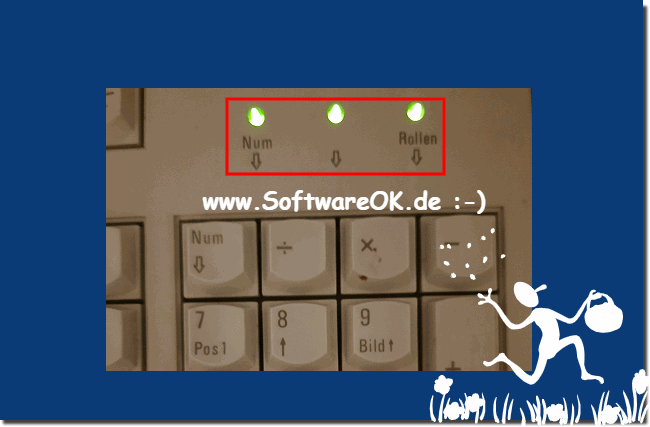 FAQ 240: Updated on: 26 September 2021 14:49