It supports text formatting such as bold, italic and underlining as well as different fonts, ...!
The RTF document !
Most word processing programs such as
Microsoft Word
, Open Office Writer, Apple Works, ... create rich text documents. However, when you save a
document
in a program's native format, it may only open in the program that created it. For example, MS Office Word cannot open all Apple Works text documents, even though both programs are
text editors
. This is because each program uses its own method of formatting and creating
text files
.
Because rich text is a standard format, it can be opened by almost any word processing program and even most simple text editors.
(Image-1) Save rich text as an RTF document in WordPad!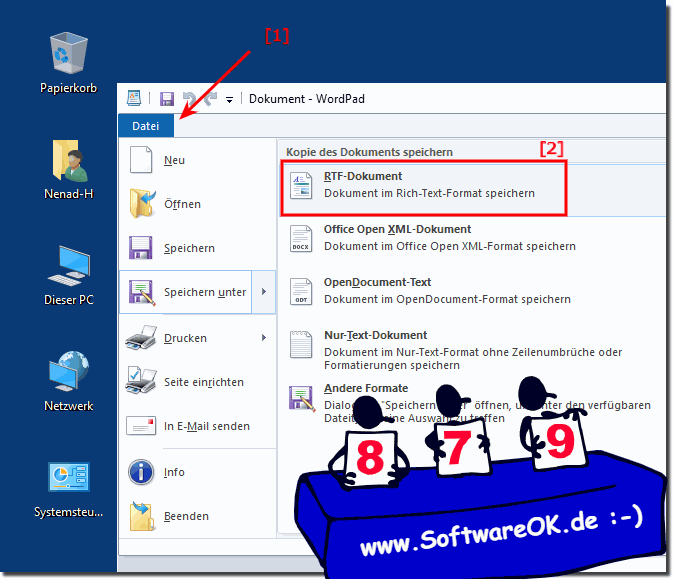 FAQ 204: Updated on: 26 September 2021 14:29