Scrolling is an important function on Windows, Apple's MAC, Linux and all other systems!


Content:


1.) The scrolling is!
You can imagine a sliding movement as scrolling. This is not only the case with videos or text, with any modern operating system you can scroll across a screen or window area, either vertically or horizontally. 

Scrolling can be done with or without user intervention. This feature is provided by most applications and smart devices that display content that is too large to fully fit on the screen.

Scrolling is also considered to be one of the most basic functions in navigation!

Here in the picture below you can see the scroll bars in the Quad Explorer under Windows, you can use the left-right arrow keys or Up or down keys can be controlled, as well as using the popular mouse wheel!



(Image-1) The scrolling in the Quad-Explrer!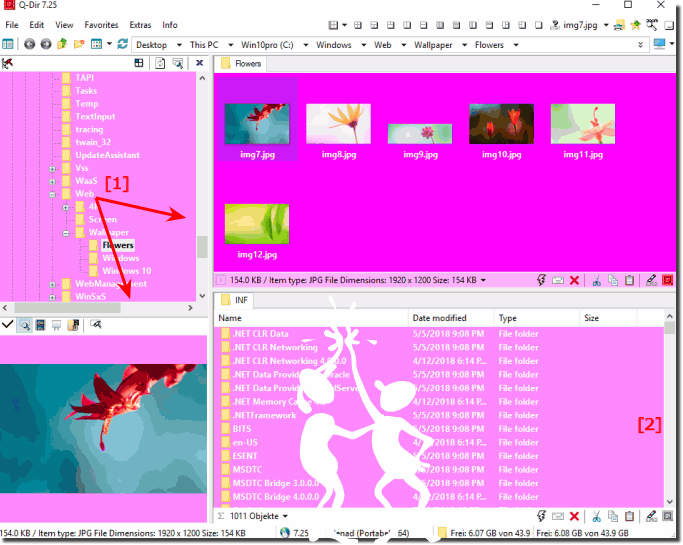 PS: 


Many applications offer scrolling features that are tailored to the navigation needs or behavior of users. Scrolling can be animated or non-animated. Tile based scrolling is widespread in video games. Scrolling is usually done using scroll bars on the sides of the application window. Users can use it to search long documents or web pages.

 

2.) More links to scroll!
Scrolling is typically done on desktop and laptop computers with a mouse (often with a built-in scroll wheel or touchpad. Mobile devices typically use a finger or stylus to scroll.





FAQ 176: Updated on: 30 September 2020 17:33