The number pad and number pad are one and the same, usually the area on the keyboard with the numbers!


Alternatively referred to as the 10-key, numeric keypad, numpad or ten key, the numeric keypad is a 17-key keyboard extension, usually on the right side of a standard PC keyboard.

► A numeric keypad can also be a separate device that connects to a computer .

Activating and deactivating the number pad is done by pressing the Num Lock key, which is the top right key on the number pad! 




(Image-1) Numeric keypad or number block!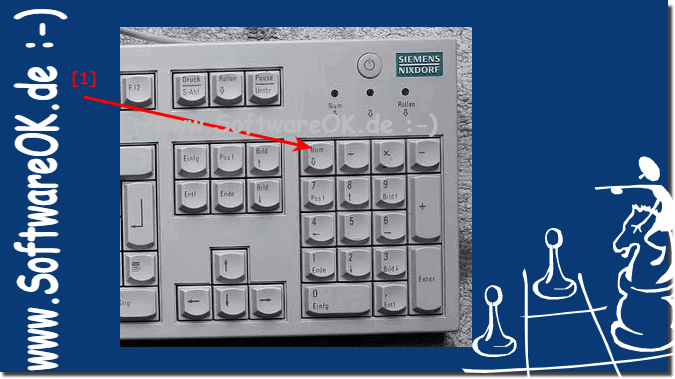 Numeric keypad can be a separate device that connects to a computer.
As I said, a number pad can also be a separate device that isn't built into a keyboard. Numeric keyboards are usually connected to a computer with a USB cable. However, older keyboards may use a serial port instead of USB. Some separate number blocks have a single-line LCD screen; B. a calculator and the Kensington keyboard on the right.
Anyone who is familiar with the numeric keypad or calculator to enter numbers or perform calculations quickly should have 10-key experience. It also means that you don't have to look at the keyboard while using it.
(Image-2) External separate number block and number block!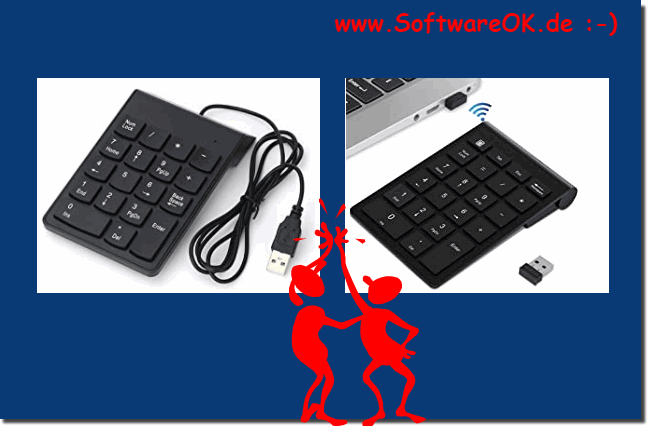 FAQ 166: Updated on: 29 September 2020 13:53