What are TIFF image files is a question that is often asked about WinScan2PDF !





A "file" with the "file extension", or also known as a "file extension" with the letters "TIF" or "TIFF" is a so-called "TIFF image file" . This "file type" was previously used for high quality raster graphics.

 

Incidentally, the "TIF format" supports lossless compression, in which no image data is lost during the compression process, but now there is also the popular PNG format, all of which can be

viewed or printed

in the

File Explorer preview

TIFF supports multi-pages 


Here in the example a Tiff image with three sides, recognizable by the marking Page_1, Page_2, Page_3.

(... see Image-1)

See also: ►  How can I determine the order of the individual PDF pages?



 

Image-1 Multi pages import tiff images!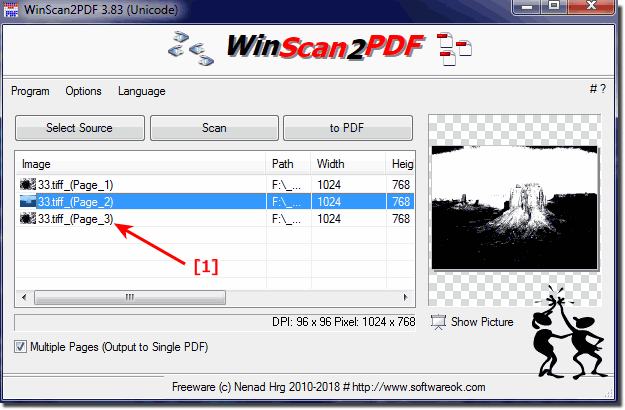 FAQ 134: Updated on: 9 July 2021 15:59