It is very easy to display drives under Windows, the solution in this example is suitable for Windows 11, 10, 8.1 and all other operating systems, as well as Windows Server 2022, 2019 and 2016! 


I took the screenshots on Windows Server, but that doesn't matter.



The best way to

do this is

through the

Windows Run dialog

and the command

diskmgmt.msc 

You will now see all Windows drives and the assigned drive letters for the respective drive or volume, or also known as a partition.

(Image-4) Show SSD, HD USB drives Microsofts Windows OS!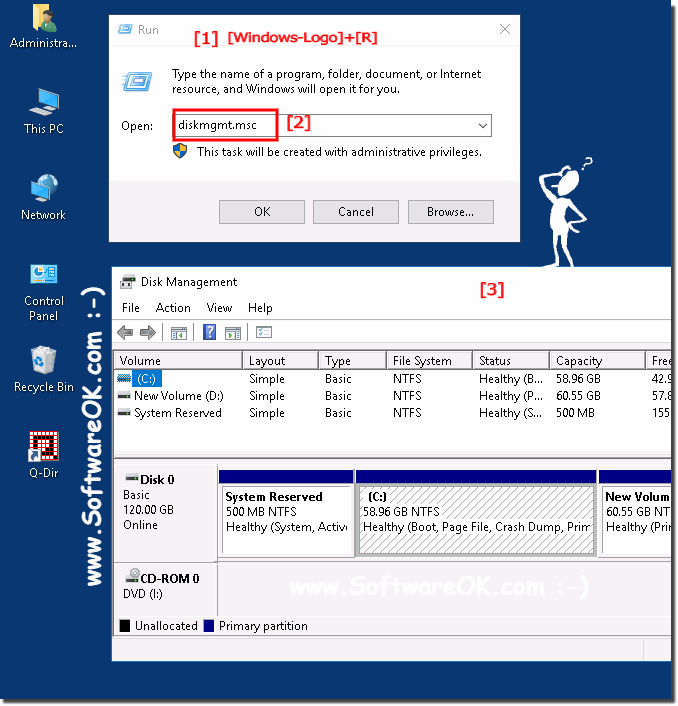 Helpful information: Hard disks and drives are, so to speak, storage media on the PC! 
Of course, the drives and hard drives must be freshly formatted before use. 
The drive is formatted using a file system so that files and folders can be stored on the drive under Windows. The drives on a new computer that came with Windows are already formatted. 
But if you buy an additional drive ergo hard drive, for example, in order to be able to use more space on your Windows computer, you will have to format the new drive as long as the drive has not been formatted by the manufacturer itself. Usually the drives are pre-formatted and delivered in NTFS or the popular FAT or FAT32 format.  
 





From the first moment of working with the Windows 10 operating system, every user has the need to divide a hard drive into several partitions in order to store personal files. So, information about opening Disk Management in Windows 10 and working with this file is important for every beginner and advanced user.

In Windows 10 you can also quickly access the drive overview via the Windows X menu!

In the following little tutorial you will see how to partition a hard drive in a Windows 10 environment . For this, Disk Management is the right tool to solve this problem.

See also:
► Open  administration or administrative tools in Windows-10!
► Use the system file checking program  if  Windows 10 crashes!


2.) Recognize drives in the disk optimization!
(Image-2) Show SSD, HD USB drives under Windows!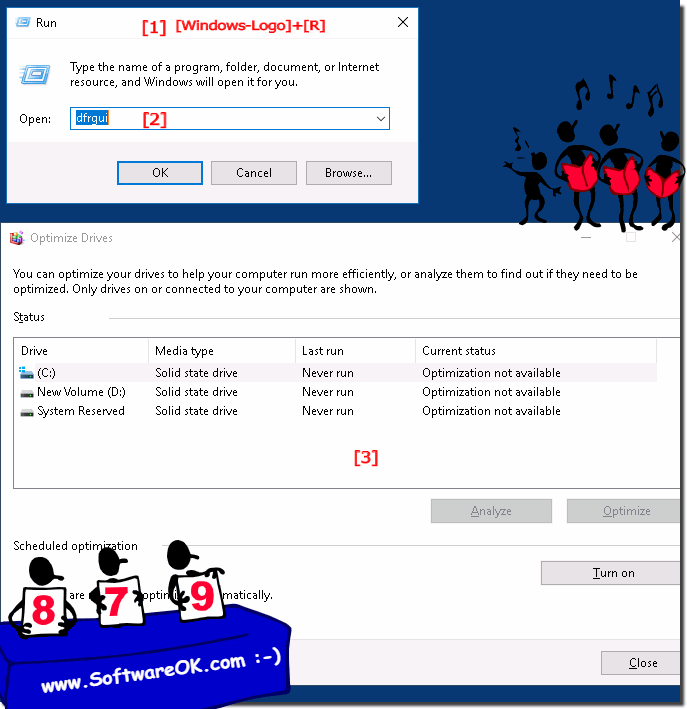 3.) More drive detection options!


Windows offers really comfortable methods to recognize SSD, HD USB drives, if that is not enough, you can take a look at these free tips / tool! 


►► Open, close  Eject  drive via the information area on the taskbar!
►► Fast testing / detection of hard disks and drives as well as path!




(Image-3) More drives / display tools for MS Windows OS!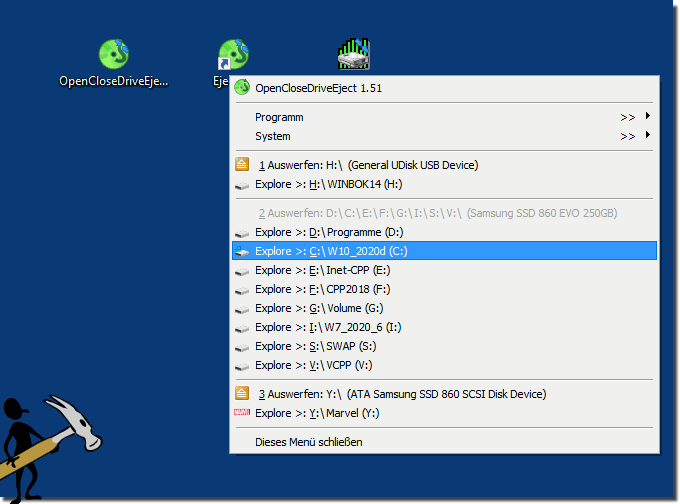 FAQ 42: Updated on: 26 June 2022 14:26