At Windows 7 or Windows 10, there are different procedures for hiding the mouse cursor, which can be selected freely from AutoHideMouseCursor version 2.25.


Many users who works with full-screen applications prefer the classic strategy. The new Hide Mouse cursor strategy is somewhat more sensitive and work oriented. (... see Image-1)

Just ... download AutoHideMouseCursor, test and write a feedback ;-).




(Image-1) Mouse Cursor Hiding Classic and New Strategy for Windows!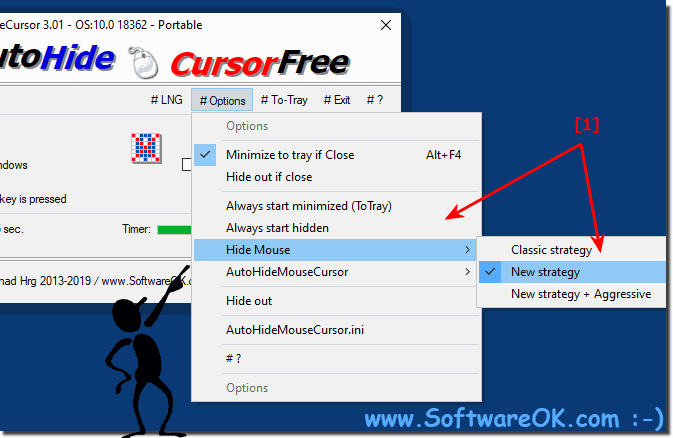 FAQ 4: Updated on: December 16th 2016 18:54