It is currently a pre-release version of the Windows 10 extended console window!





Just like external programs such as

ColorConsole

, Microsoft tries to bring order to chaos. But it is still a preliminary version, this can be used on all MS W10, regardless of whether it is a Windows desktop, tablet, Surface Pro / Go, or even a server operating system.


You can find it in the Windows 10 MS Store with the term "Terminal App" and test it for free!

( ... see Image-1 )




(Image-1) The Windows Terminal as an app for Windows-10!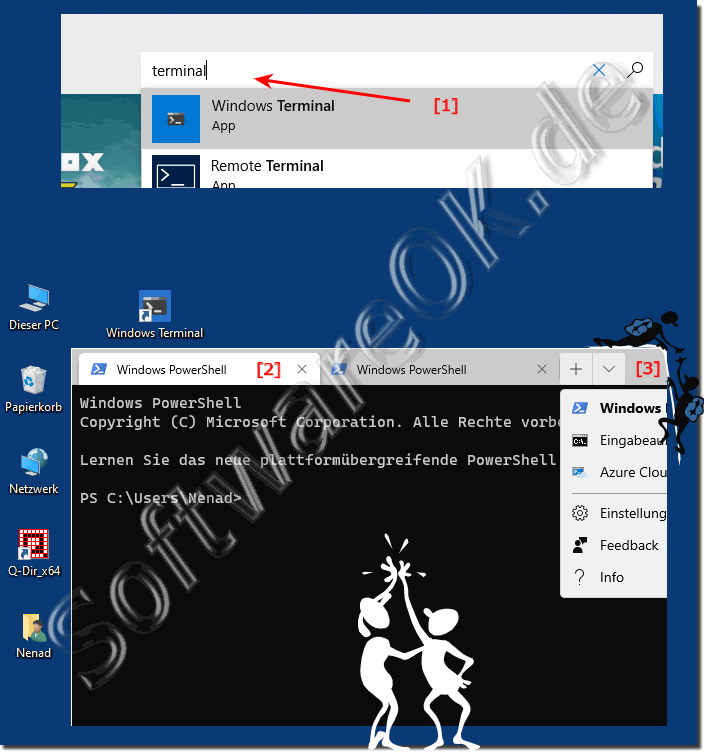 Info:

The Windows Terminal is the new, powerful, and even open source terminal application! The main features include multiple tabs, as well as Unicode and UTF-8 character support, a GPU-accelerated text rendering engine, and custom designs, styles and configurations.



FAQ 71: Updated on: 28 August 2023 07:05