The sound card of the Microsoft Surface Pro can also be defective, but this is not always the case!






If your Surface Pro is still under warranty, you can of course do it via the warranty, or if you have recently bought the Surface Pro (less than a year) you can do it via the retailer's warranty   




Content / Solution / Tips:



1.) Check whether the drivers are installed correctly!
The Surface Pro works with the Microsoft Windows 10 Pro operating system, so you can work very efficiently. And start the Windows 10 Troubleshooter to see whether the problem can be eliminated easily and quickly.

►►►  Find and start troubleshooting in Windows 10 for computer problems

Also check in the device manager whether the drivers are installed correctly and are also displayed.

►►► See all installed devices (scanner, printer, ...)


2.) Alternative solutions for a defective sound card on the Surface Pro!
If nothing works, you can continue to work with external Bluetooth headphones  or Bluetooth speakers . 

See also:  Sound card defective on PC, laptop, no sound (Mac, Chrome, NoteBook) !
►►► Connect the  external microphone to the audio jack and no connection!


3.) Why are there sound problems with the MS Surface?
As with any technical device, it is also possible that the Surface Pro has a technical problem, or is the so-called Monday model, if you still have a guarantee, then you can of course have it processed through the guarantee, or through the warranty of the dealer!

The Surface Pro is still a beautiful and effective device that sometimes leaves Apple's iPad far behind.




(Image-1) Microsoft Surface Pro!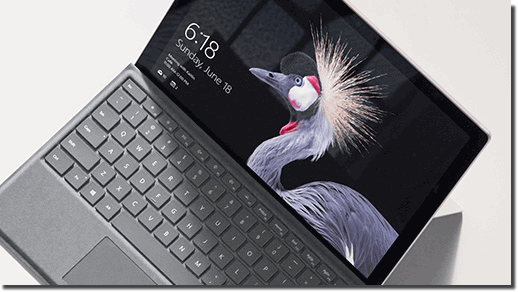 FAQ 56: Updated on: 28 August 2023 07:08