You can also paste the html formatted text styles and send is to other Programs via Windows Clipboard and Keyboard-Shortcuts!




Caveat!

Each program interprets HTML differently so it is not always 100%, the desired result.



%phtml% and %copy_html% commands ;-)

1.) Working with paste Html!

The work with HTML i explained with beautiful pictures and an effective example:

Create the text (command) for QuickTextPaste:
pastehtml:<b><span style="background-color: #ffff00;">

%copy_text%

</span></b>

and, for example, select the keyboard shortcut Alt Gr + N and press the Add Button. (... see Image-1)

Now to explain, pastehtml: causes QuickTextPaste to insert the text as HTML to the clipboard and send it to the active eg. foreground program.

The

%copy_text%

wildcard ensures that QuickTextPaste sends copy command to the program before sending the paste command to the active window (foreground program)

And so, the selected text is placed in the clipboard and is inserted through QuickTextPaste at the place from the placeholder

%copy_text%

. Here the imagination has no limits if you want to use this useful function.

Tip: At the point of %copy_text% you can also use

%copy_html%

to copy the formatted HTML text at the placeholder %copy_html%. Well suited for MS Office or Open Office to don't change the current text format.

Textmarking (... see Image-2) , and Press Alt Gr + N  (... see Image-3)



(Image-1) work with Paste HTML command!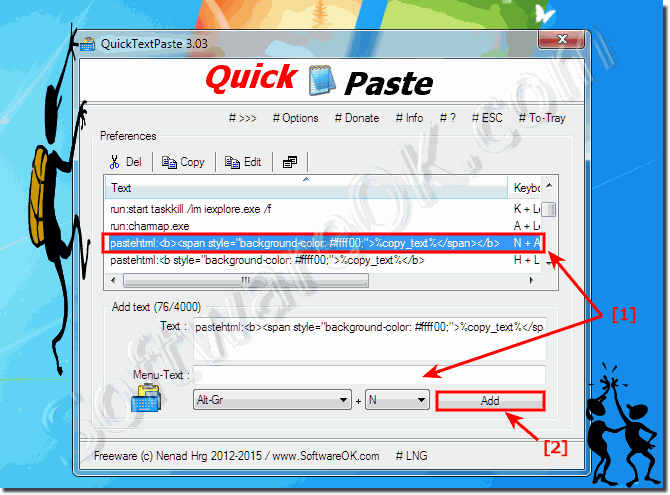 (Image-2) HIGHLIGHT HTML command in QuickTextPaste?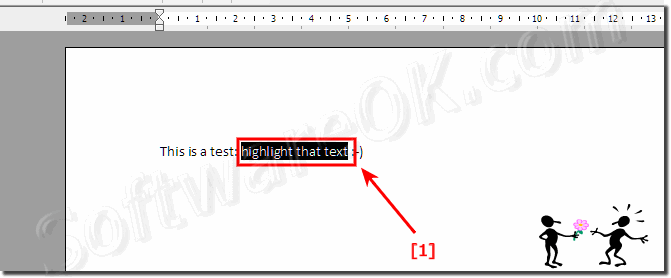 (Image-3) Paste HTML via ALT Gr+N!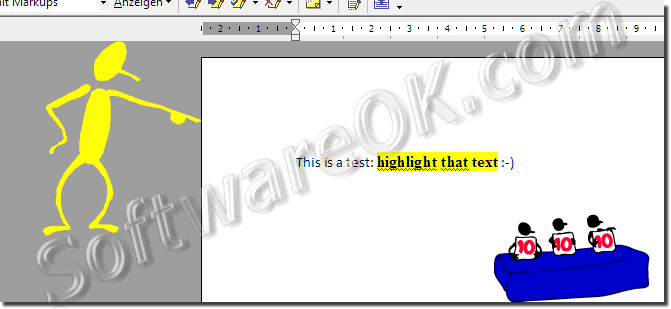 2.) More possibilities!
1. You can also output HTML as plain text
Command: 

Here is the HTML source code:% phtml%

  (if one is in the clipboard)
Or only 

%phtml%

 It can be also combined with other commands

for Example.: 

pastehtml:<b><span style="background-color: #ffff00;">Heute ist %LDF% </span></b>



See this: ... working with date, time and calendar week in QuickTextPaste!



FAQ 15: Updated on: 28 February 2021 19:38