The access time in IsMyHdOK!  Not only the data transfer rate but also the access time is an important performance index of storage drives!



With IsMyHdOK , the access time is the actual measured access time when reading and writing 4 KB blocks.
(... see Image-1 Point 1 and 2)



(Image-1) Access times Read Write Access!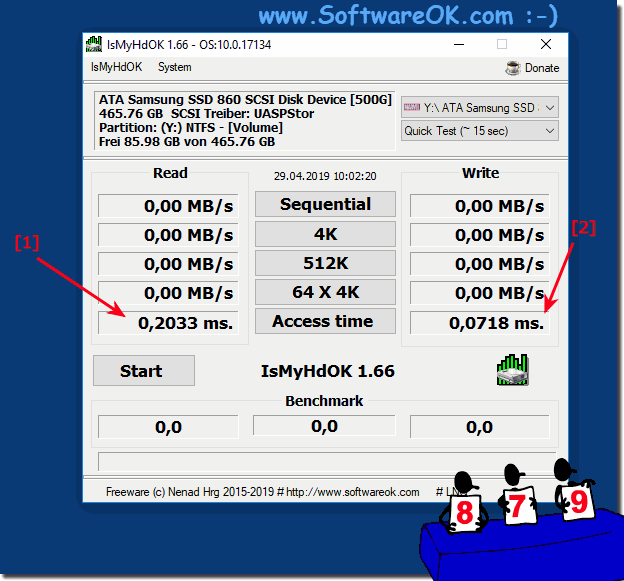 Info:
Whether it's a hard drive or optical drives and other storage media, access time is an important issue no matter if it's a Windows desktop, tablet, Surface Pro / Go, or even a server operating system. Also under Appel's MAC and Google's Android access time are of equal importance and there are also useful tools for determining access times.  
It makes very sense to measure the access times occasionally, regardless of what OS it is, it makes sense and of great advantage if the access times of the SSD, SD, HD are as high as possible! 
Access times, in Hard Drive Test for: Windows 11, 10 , 8.1, 8, 7: Pro, Home, Enterprise, Basic, Premium, Professional, Starter, Ultimate, Windows-Server 2019, 2016, 2012

FAQ 7: Updated on: 19 July 2021 07:51