The zip folder is a compressed archive that can also be treated as a folder, but is basically a single zip file on Windows 11, 10, ... etc. !  

If you want to confuse someone with the term, you must also know / accept that a:

Zip archives / zip file / zip directory / zip folder / zip store / zip package

one and the same is just different identifiers.




Zip files /  zip archives  can be used for many many different things. File compression, encryption, archives for the email attachment and much more.


From zip file to zip folder!


One usually speaks of the zip directory / zip folder if one
 opens
it in, for example, Microsoft's File Explorer or in the Quad Explorer.

On Microsoft Windows it is easy to copy files from a normal directory to the zip folder or to create subfolders.

Detailed information about the Zip  file format ... wiki / ZIP file format!


(Image-1) Copy to the Zip Folder ergo Directory!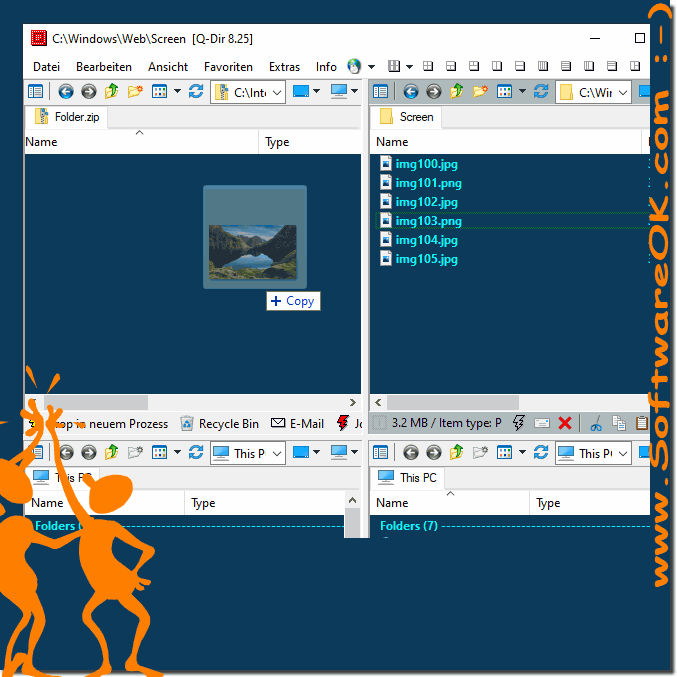 Info:
A ZIP file is an archive that has a specific file format that supports lossless data compression.
A ZIP file can also contain several files and / or directories and folders that may have been compressed. 


FAQ 84: Updated on: 2 September 2023 08:01