Often asked question, what are program arguments, parameters and variables, but the answer is simple and also understandable for lending!
1.) About program arguments, parameters, variables!
In the case of programs, arguments, parameters and variables are almost identical, but the term argument usually means the transfer of data to a program and under the parameter usually hides the processing within a program.   


But these are quite variable terms, you can summarize them as command line arguments.

The command-line arguments!

The number of command-line arguments is checked by the program. Because each program works differently and expects different startup parameters. The value returned by the program is 0 (NULL) if the program can not interpret it, so the program terminates with an error or an error message.

The console applications are very well suited to understand this mode of operation:




2.) Example 1: Simple argument for the MS File explore to open the C:\Windows
explorer.exe C:\Windows

in this case is "C:\Windows" the program argument (commando line / parameter, variable, .... :-)



(Image-2) A simple explorer parameter!

3.) Example 2: A complex parameter select a file in file explorer!
explorer /select, %programfiles%\common files\microsoft shared\ink\shapecollector.exe
(Image-1) simple program arguments example!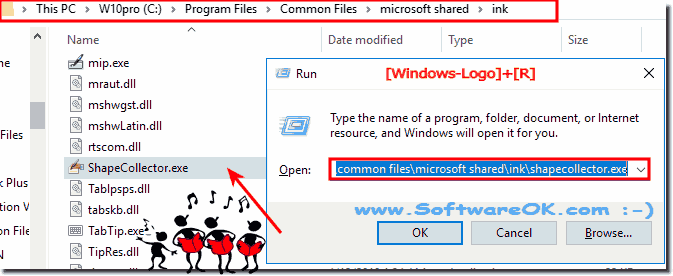 FAQ 55: Updated on: 8 July 2018 17:03