The Windows search box is available in all new MS Windows Desktop and Server OS with the release of Windows Vista!


The Windows search field can be seen as a kind of extension / summary of the ► Windows run dialog and search dialog of classic Windows XP or MS Server OS. Since the Windows search box was first released (2005), the Windows search box has been the preferred method for locating files, documents, and applications with a keyword, or for launching programs and commands.

You can make the search field always appear with the ► shortcut Windows + Q , or in the Windows 11, 10, taskbar via the search icon 



After typing your search text, pressing Enter will open the highlighted file or program in the search results. For example, you can ► 

type notepad

and the first program highlighted should be Windows Notepad.

Press ► 

Enter

to open Windows Notepad! Or use the down arrow as you type to go to the program or file you want to open.

In the search box you can also use ► 

environment variables

for specific Windows folders or definitions!

(Image-1) The MS Windows search box or search field!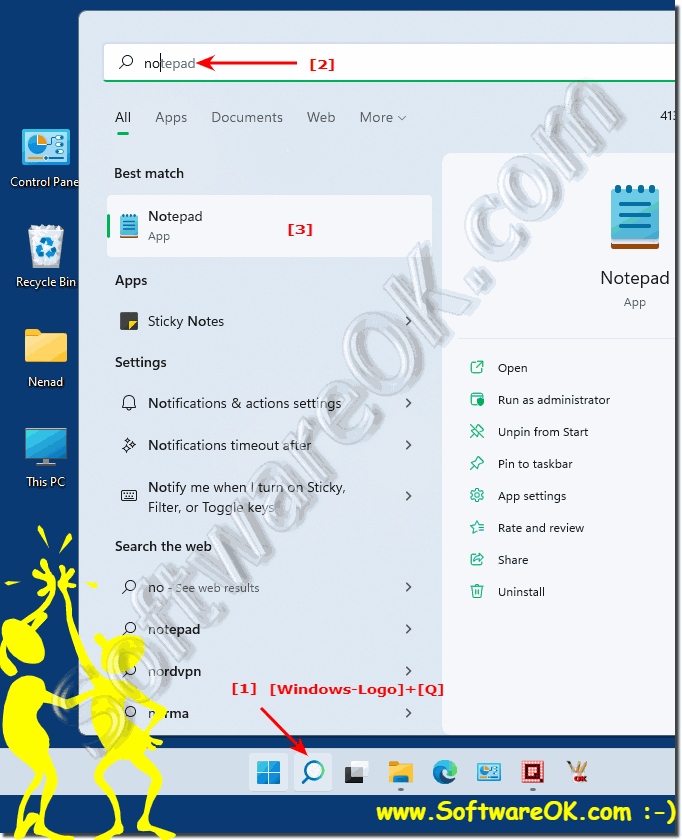 FAQ 263: Updated on: 15 June 2022 06:53