If you simply want to display the font name for example text to better identify the font in the overview in the overview list!


Simply use the placeholder #FontName, the font name will appear then in the overview instead of the placeholder.


(... see Image-1 Point 1 and 2) 



(Image-1) Display the font name in the List View!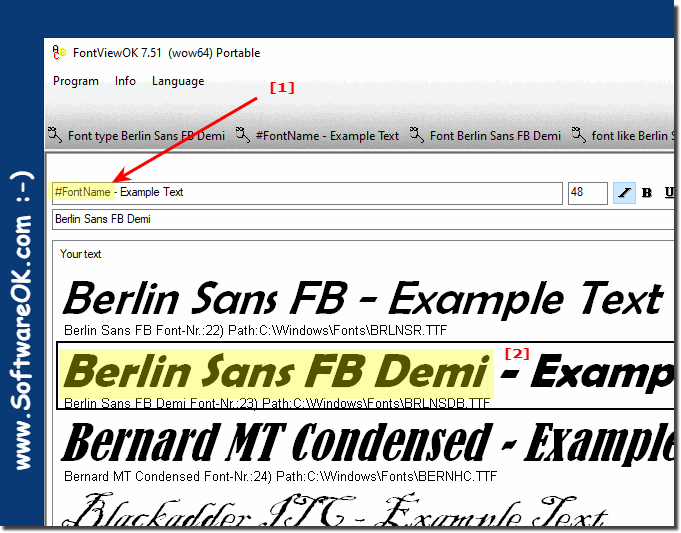 FAQ 15: Updated on: 8 June 2022 11:09