The effective hibernation blocker always starts activated on all Windows, unless: You have activated the start deactivated option! 



1. Please start as always ... the Windows APP Don't Sleep

2. Please check under options:

[ ] Start deactivated with Windows
and 
[ ] Always start deactivated 
and 
[x] Activate if PC wakeup from Sleep << from Version 7.88

Optionally use parameters if necessary: ​​►►  Don't Sleep Parameter Example!





PS:
The deactivated start is sometimes useful, but can be activated and deactivated at any time, depending on whether you want to prevent the PC from standby, shutdown, ... under MS Windows 11, 10, 8.1, ... or on the Microsoft Windows server .    






(Image-1) Effective hibernation blocker always start activated / deactivated, the solution!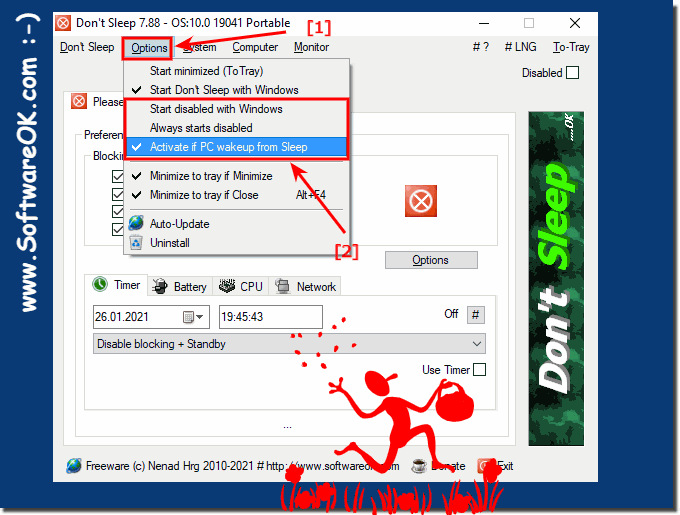 FAQ 24: Updated on: 12 September 2023 06:17