In the print preview you can set up the page, so you can also adjust the area (binding margin), in order to exact filing!


Many users use loose-leaf binder to archive their directory print out, for example, to be able to retrospectively look at what the folder or tree view looked like. It is important that you leave enough space for the holes that are made with the hole punch. Otherwise, the term is punched away and you can not decipher certain texts.



Please always use 

... the latest version DirPrintOK

!





(Image-2) Binding margin for loose leaf binder!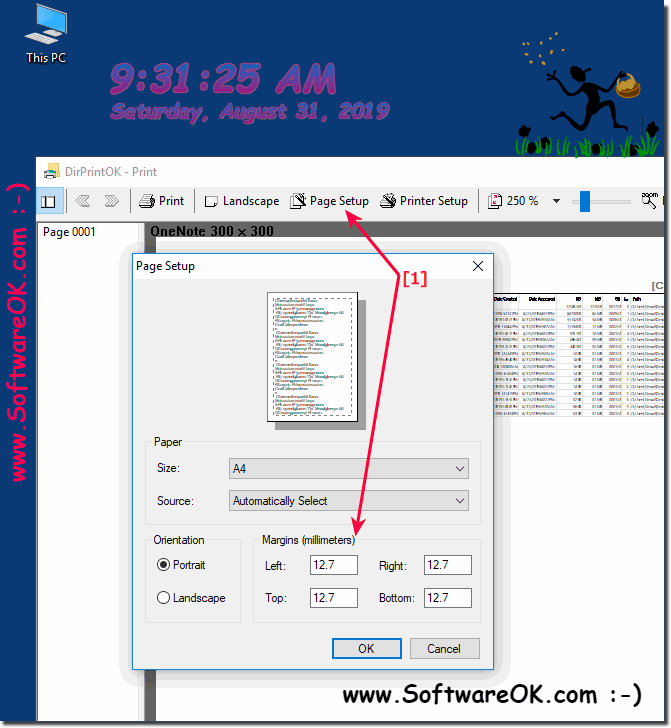 If you put the data on paper and not only look at it but also archive it, if the files contain not only folder structures that are unimportant, it is quite easy to set the margins with the option in the program, it is important that you present it expressing, otherwise the first term for the trash, quite annoying, especially if there were a lot of pages.
These settings are also stored in DirPrintOK so you do not have to re-set the page setup every time, so it's very easy to put the directory tree expression in the folder, or ring folder for the activator.
Do not be surprised, the new screenshots were created under Windows 10, but have no effect on the page setup function,


FAQ 10: Updated on: 31 August 2019 07:41