Many users of Windows 11, 10, 8.1 use the small digital notes, as sticky notes on the desktop, are more environmentally friendly than who uses paper!
The sticky notes
are already available from Windows 2005 to quickly and easily attach personal notes to the monitor / screen.
Whenever I need to quickly write down a phone number, the first thing you look for is a sticky note.
Often you use the software that is on the Windows PC.
The sticky notes are probably one of the practical features of Windows.


The best part is the one-click access! 


Add a note that you can forget until you need it again, whether it's the Window's Sticky Notes Tool or DesktopNoteOK ! 


1. via the  alternative desktop notes program (... see Image-1 Point 1)

2. via the icon in the info area of ​​the taskbar (... see Image-1 Point 2 to 3)



(Image-1) Short desktop notes for Windows 10, 8.1, ... !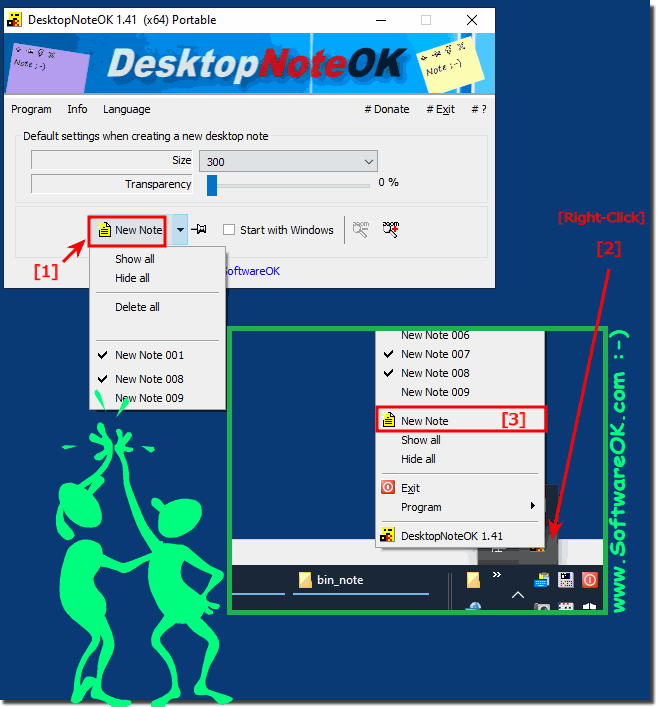 In Windows 10, you can create notes and attach them to the desktop. This is convenient because it allows you to quickly update your shopping list, for example. 


FAQ 7: Updated on: 31 August 2023 10:28