When creating a note, the program creates a few notes outside of the screen area. It will be on 
2 screens worked!




The problem with the correct positioning when working with 2 screens or more was with version 3.22. So just use the latest version of  Desktop-Note-OK for Windows!

See also: ►► Setting the standard font for the desktop sticky  note!




(Image-1) Problems with positioning with multiple screens!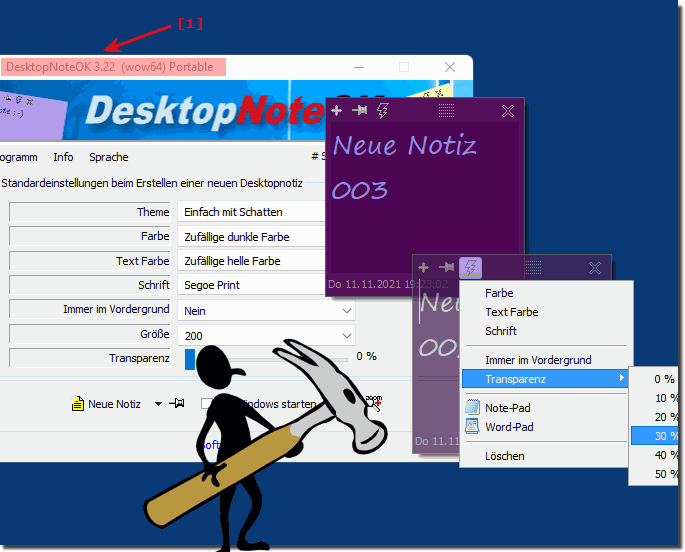 FAQ 14: Updated on: 14 November 2021 15:56