Yes, you can use the Desktop Short Notes Tool on the new MS Windows 11 OS and use it without any problems!
Even under the latest
 Microsoft Windows 11
, the 
desktop short notes tool cuts
 a fine figure! Simple example of the short note tool under 
MS Windows 11
! Actually for all Windows 11 operating systems from Windows 2000 to Windows 11 and Microsoft's Windows Server 2019, 2016, .... You don't have to do without these attractive desktop short notes on any Windows PC!
(Image-1) Desktop short notes tool on MS Windows 11!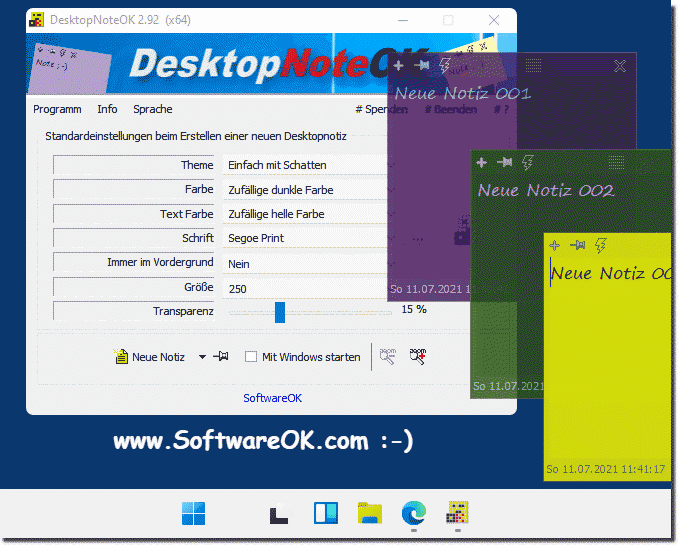 Alternative Desktop Sticky Notes for: Windows 11, 10 , 8.1, 8, 7: Pro, Home, Enterprise, Basic, Premium, Professional, Starter, Ultimate, Windows-Server 2019, 2016, 2012


FAQ 13: Updated on: 31 August 2023 10:28