The solution to show PM / AM in the Digital Desktop Clock on Windows 11, 10, ... all OS, MS Desktops and Server 2019, ...!


1. Start the digital desktop clock for MS Windows as always !

2. Do a right Click on the Calendar Button 

3. And activate the option the AP / PM Option

(... see Image-1 Point 1 and 2)




(Image-1) Show PM AM in the Digital desktop Clock on Windows all OS!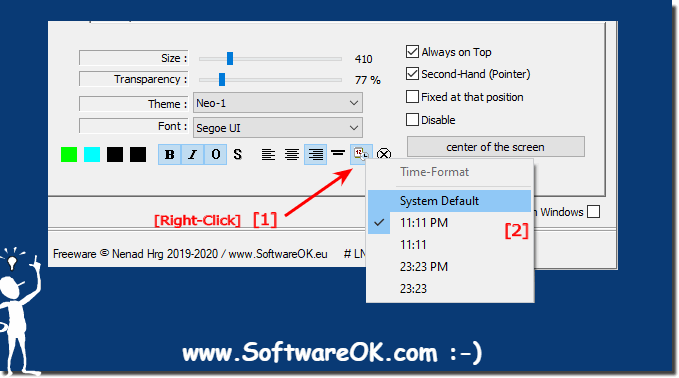 FAQ 6: Updated on: 8 July 2021 16:08