Here is a sample image when reading the performance index on Windows 10 Home, with ExperienceIndex OK, this is also suitable for Windows 8.1 and Seven if you need it!
(Image-1) ExperienceIndex OK on Windows 10 Home 32 Bit!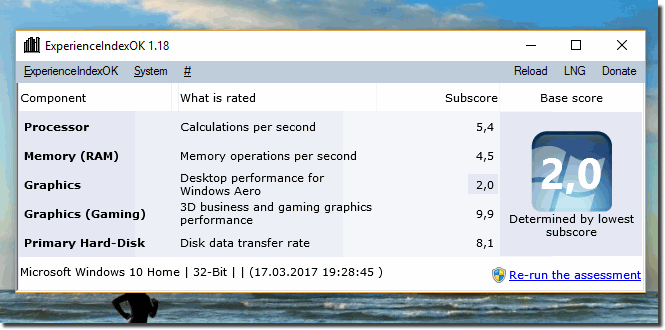 The Windows Performance index can be read in Windows-10 Pro, home and win 10 enterprise!