After one of the big auto-updates of Windows 10 or 11, it can get tight on the hard drive.
If you want space freed up by Windows 10 / 11 Auto Updates, you can start Disk Cleanup in Windows 10 and 11, usually you do not need to buy a new hard disk.
Just start Disk Cleanup to make room on the Windows 10 or 11 system drive.
Just start the MS Explorer, shortcut
Windows + E
and the Windows 10 / 11 drive, in this case it will mark the drive C:\, manage tab and just clean up. 
(Image-1) free space on the system disk Win-10!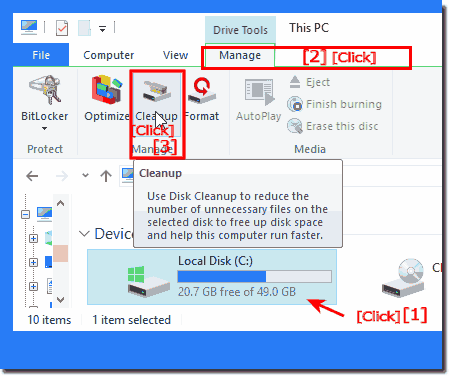 (Image-2) Cleanup System-Disk-C on Windows-10!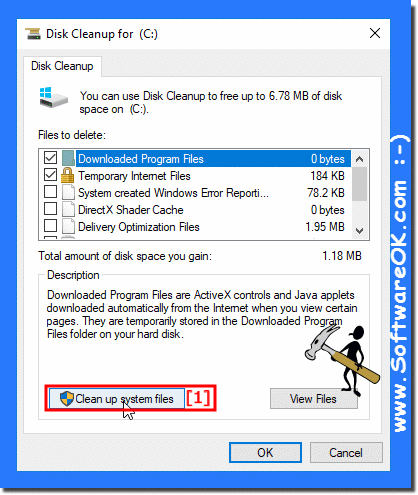 It may take some time to calculate the space to free up, especially if the Defender is running and Windows 10 is not installed on a SSD hard drive. 
(Image-3) Clean Auto-Update files from Windows-10!


In this case, it was almost 19 GB (
... see Image-4
), now you have space on the system drive C:\! 
This can be done as needed after every major Windows 10 auto update, but wait and see, sometimes 
you have to reset the Windows 10 update. 

See also: 
►  
... Constant crashes after Windows 10 Update, why
 ? 
►  
... find installed programs in Windows 10, how can I uninstall them
 ? 
(Image-4) Windows 10 and more free disk space!