The system information under Windows can be recognized quite quickly with the relevant tool under all MS Windows operating systems!


Contents:




1.) The System Information utility!
The "msinfo32" provides information about the computer, including hardware and Windows. You can find out these details about your computer's hardware here, including the processor, memory, RAM, graphics card, and sound card. 

1.  Start the Run dialog with Windows + R

2. Simply use the  msinfo32  command

(... see Image-1 Point 1 to 4)



(Image-1) Read out the System Components on Windows!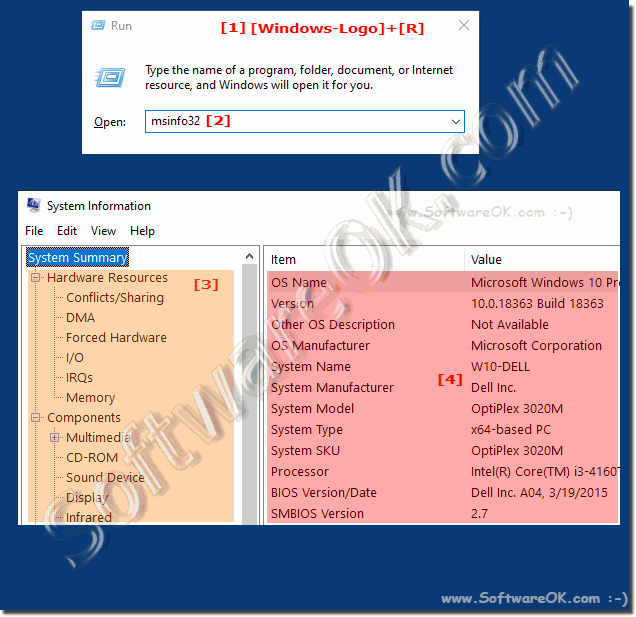 2.) Find more information about Windows OS!
Some information is quite hidden under Windows, here are further links on this topic that might be helpful! 





FAQ 16: Updated on: 29 July 2022 19:25