Drivers are one of the most important software installed on a Windows PC. No matter if it's Windows 11, 10, 8.1, or the old Windows 7 + MS Server OS!



Improperly configured or missing drivers can cause all sorts of problems!

Content:




1.) The example of the Windows driver query!
So it's good to have access to a list of what's on your PC. That's exactly what the command driverquery does. For example, you can expand it to driverquery -v for more information about drivers, including the directory where the driver is installed.

For example, you can use the /v option to create a detailed (verbose) listing and add the csv parameter to the

/fo

option to generate the output in a format appropriate for Microsoft Office Excel



driverquery /v /fo csv > the_windows_drivers_list.csv
or
driverquery /v /fo csv > D:\CSV\the_windows_drivers_list.csv 





(Image-1) Driver query from the command prompt in Windows!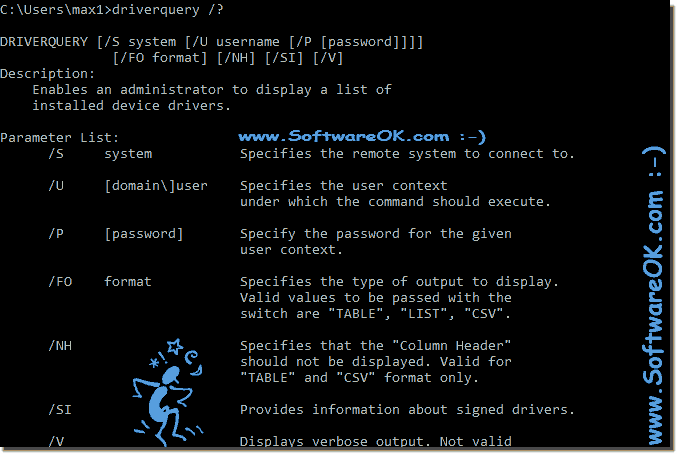 Thus, you can bring a clear listing of the installed Windows drivers in a CSV format that you can check later, using the Driverquery command is really very easy. If you enter this command without parameters, a simple list of installed devices and drivers is created. You can change the output of the command with a variety of options (... see Image-1)  and redirect the output of the command to a file as described in the example above, so that you can load the driver overview into an Excel and with the Functions in Microsoft Office Excel allow you to evaluate and filter the data.



2.) Other possibilities of the Windows driver query!
Under Windows, there is also the Device Manager. Here you will also find information about the PC hardware and the device drivers. For users who do not like typing: Here you can also find all the hardware installed on the computer to change any hardware settings and fix other Windows problems.

See here ► Starting the Device Manager under Windows!



(Image-2) Driver query Device Manager!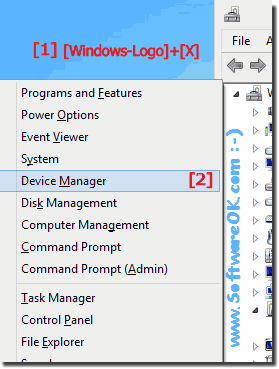 FAQ 19: Updated on: 26 August 2023 09:27