Tips for better use of the search box in Windows Explorer 8.1, 10, 11 for better Search Results under Windows!


When you start the MS-Explorer [Windows-E], you can use the search box directly enter a keyword and start the file, or document search!



1.) Search for a file with a specific file extension in Windows.
If you are looking for just one specific file type! In this case, TXT files! Then just type *.txt in the Explorer search box!



(Image-1) Search for a file via file extension!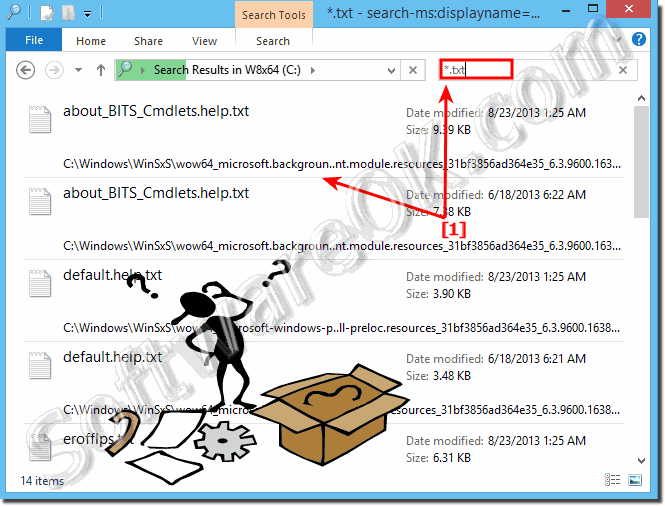 2.) Search files with different file extensions.
Here we look for files with extensions JPG and PNG!
In the search box, you can use search key *.jpg OR *.png or Ext:.jp OR Ext:.png.



(Image-1) Search for different file extensions in the Windows Explorer!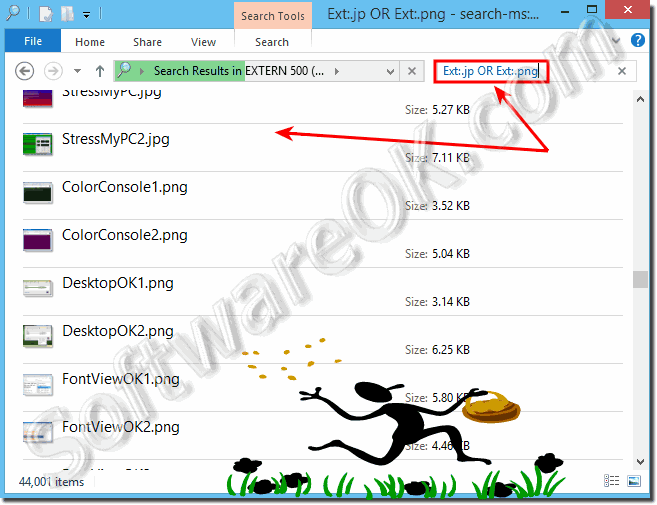 3.) Looking for a specific file type.
If, for example you want to search for any images, then enter in the search box type:image search text!



(Image-1) Search for a file type image via MS-Explorer file search!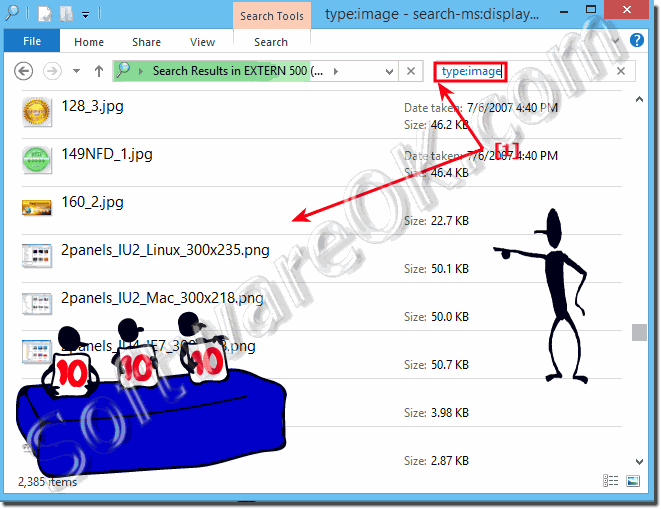 4.) Search for a filename in example DIGI-CAM Photos.
In this case we are looking for files from a digital camera! Because these digital camera saves the files with SDC, we give as a keyword *SDC*.jpg!



(Image-1) Search for Images and Photos via MS-Explorer search box!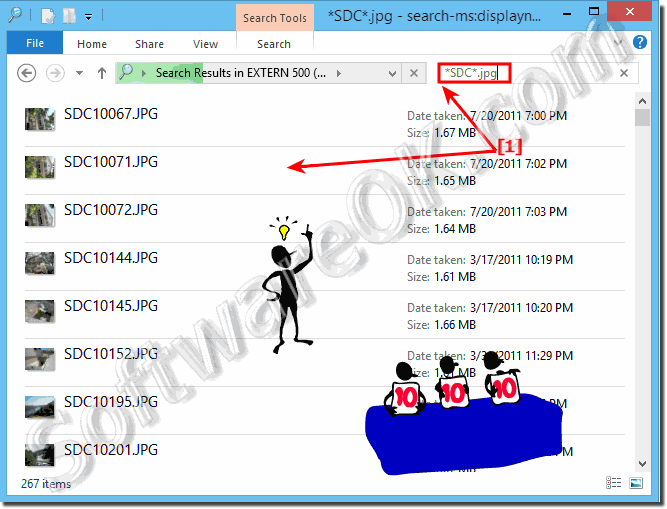 5.) Find a title in MP3 files.
You are looking on a specific drive for MP3 files/songs titled madona.
In the Explorer search box use the following input *.mp3 title:madona*
or Album search *.mp3 album:madonna*

In this Windows search, we search for MP3's with an existing word "madona" in the title!



(Image-1) Find a title or album in MP3 files via search box in Explorer!

FAQ 194: Updated on: 15 July 2021 06:19