To disable in Windows-8 and Windows 8.1 auto switch of the window border color, based on the colors in the desktop background picture.


Please use the Hot-Key [Windows-D] to see the Windows 8/8.1 desktop. And use right mouse click on Desktop and select the option "Personalize". (... see Image-1 Arrow-1)

And now click on "Color" (... see Image-1 Arrow-1) to open the "Color and Appearance" Window to fix the custom color for windows border. (... see Image-2 Arrow-1)



Image-1
Set custom color for windows borde in Windows 8.1 and 8?

Image-2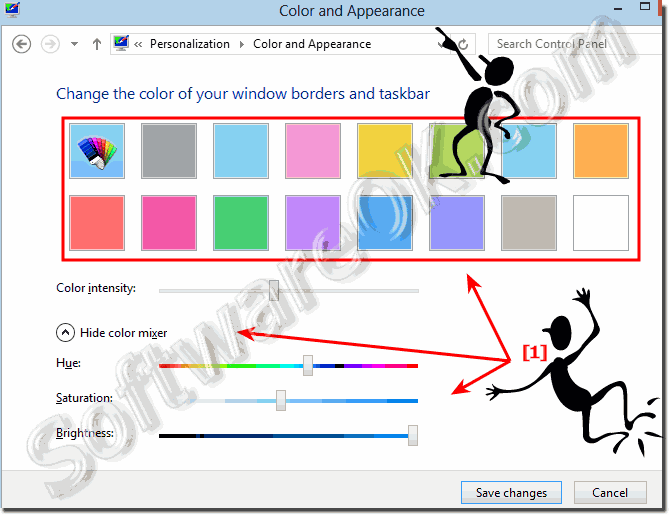 Disable auto switch the Windows-Border color in Windows 8

FAQ 124: Updated on: October 5th 2013 10:52